This amazing 1990 rag top fetched $82,500USD with only 16 miles on the dial. A very rare 7Up car!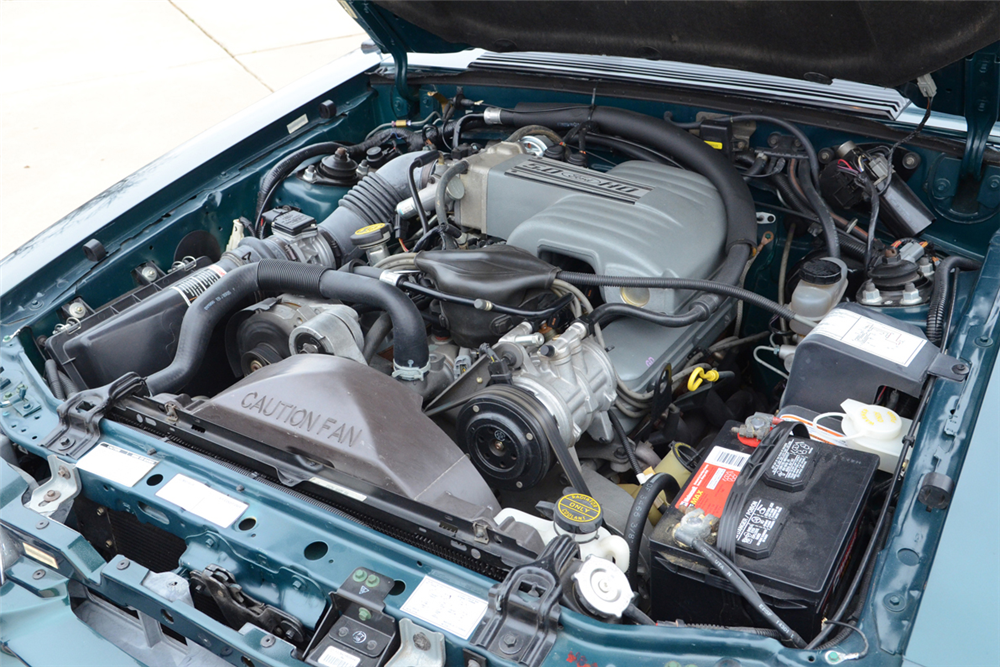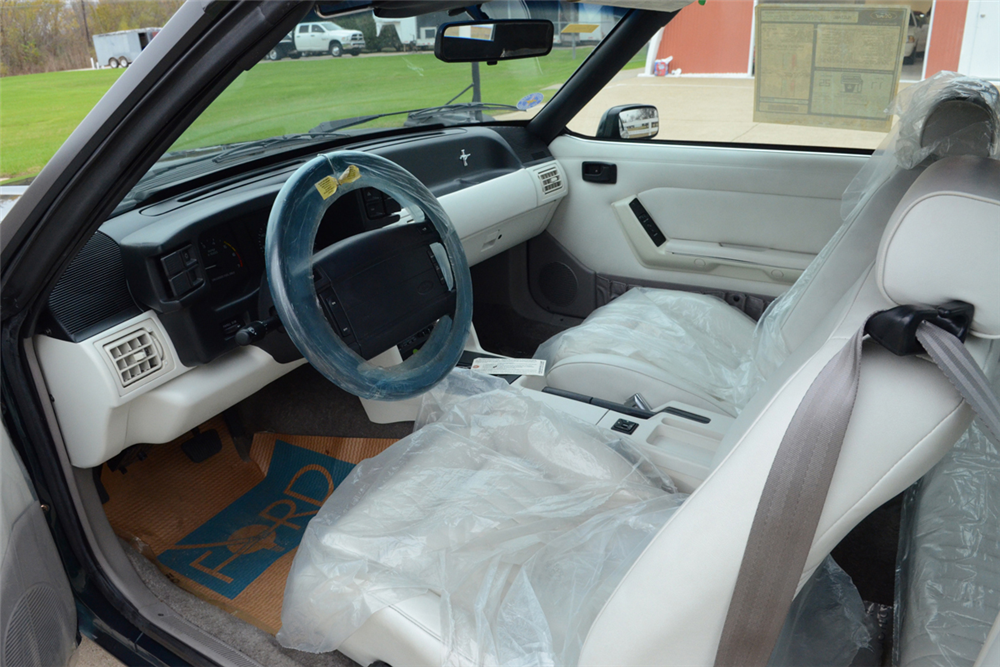 What is a 7Up Mustang?
This was supposed to be only a car produced for a 7UP contest (only 30 was the plan) but the contest was cancelled at the last minute so Ford rebranded the Mustangs and bumped up production to near 5,000 as a special edition. Out of the 4,103 that ended up being manufactured, 2,743 were equipped with automatic transmission and only 1,360 were equipped with the T5 manual.