Alex bought this Foxbody (learn about the Foxbody history here) from a friend that started to part it out after it lost compression in one of the cylinders. When Alex bought it, it had no suspension, no drivetrain, lights, brakes, etc. The body and chassis were in impeccable shape so it was worth the pain in the rear load a "non-rolling chassis" onto a trailer.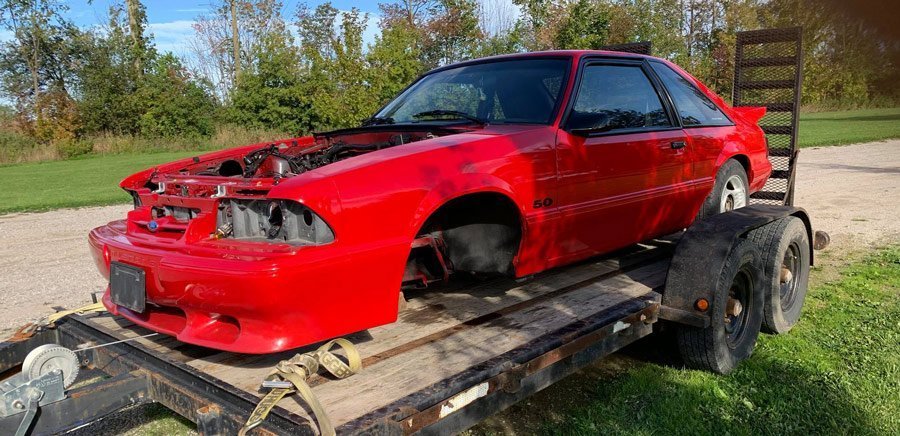 After finally getting the Fox back to the shop, Alex with the help of friends has it coming back together and it's starting to look like a cool Foxbody once again! The overall plan is to build a 90's inspired Foxbody Mustang.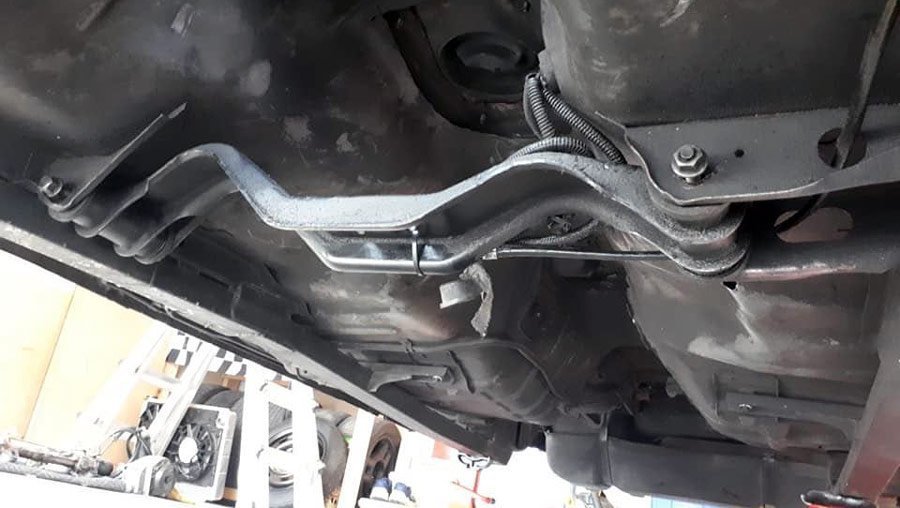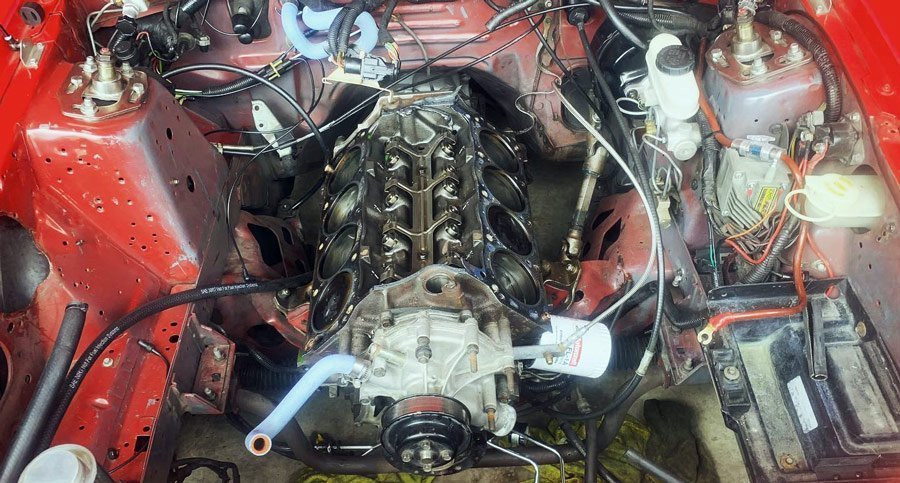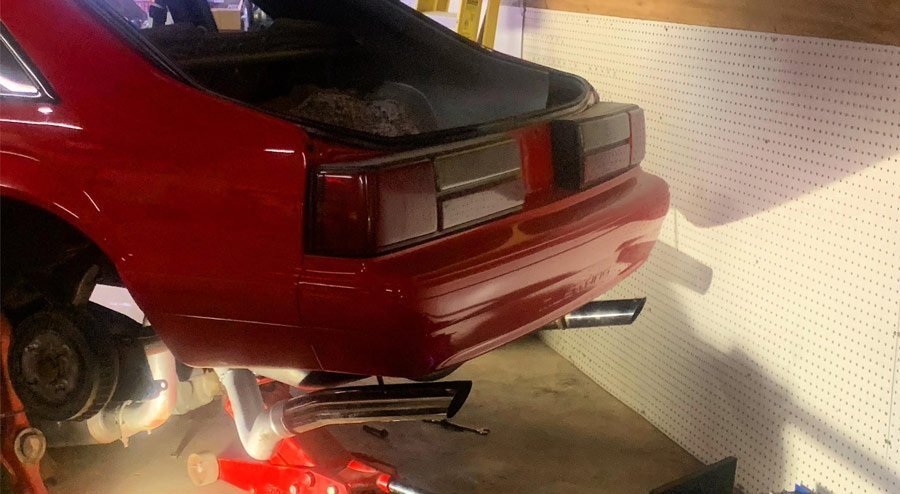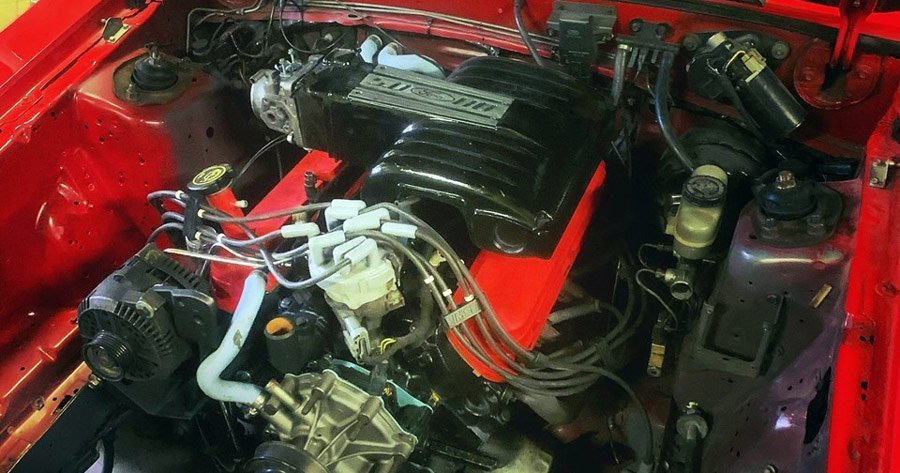 This 5.0L HO has a Ford Racing B303 cam and backed with a T5 5-speed. The sweet pushrod sound is brought to us via a 3" Flowmaster exhaust system.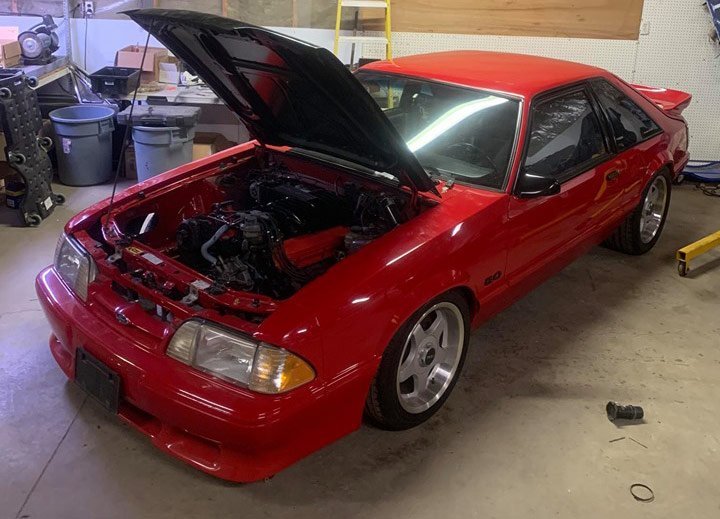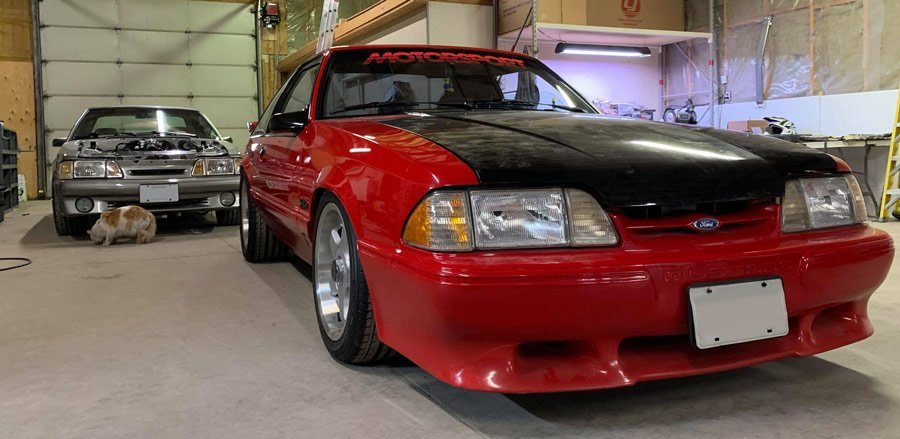 This red Foxbody has the right altitude/attitude and featuring some sweet 17" ROH ZR6 wheels. Alex tells us it may eventually get a full Saleen body kit or even a Dech kit.