Andy got hooked on Foxbody Mustangs after seeing his first 87 T-top car, now he owns this super clean all original 89 GT hatchback. This GT hatch doesn't have electric windows which should be pretty rare for a GT.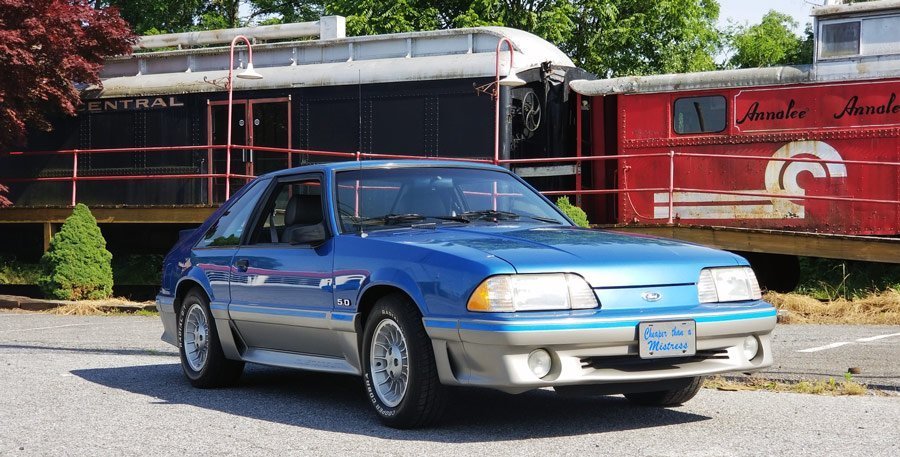 Notice the clean original turbine wheels.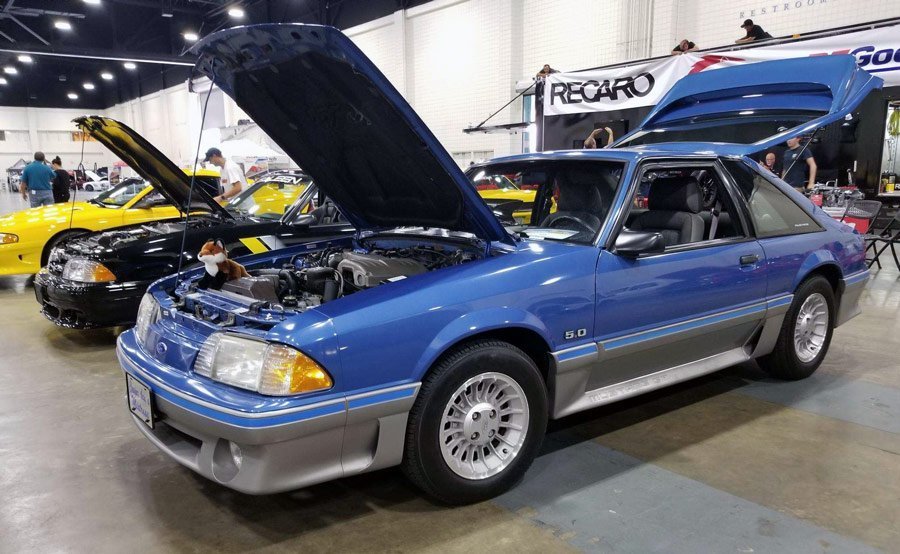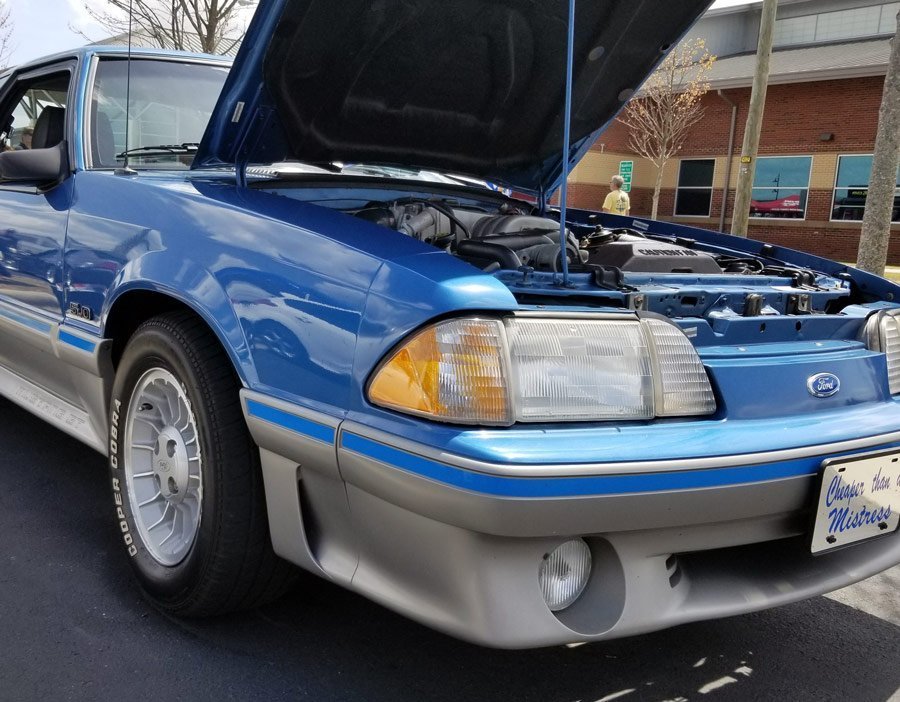 Seeing clean OE engine bays are pretty rare for 5.0 Fox Mustangs. This one comes with factory AC delete as well!