Check out Luke's INSANE Coyote powered 1992 GT Mustang! When Luke first got his 92 GT, it had only exhaust mods, he eventually replaced the stock 5.0 with a forged 306 with 351 ported heads and nitrous but Luke grew tired of it and after saving up a good chunk of change he had a wicked Coyote built with a turbo kit.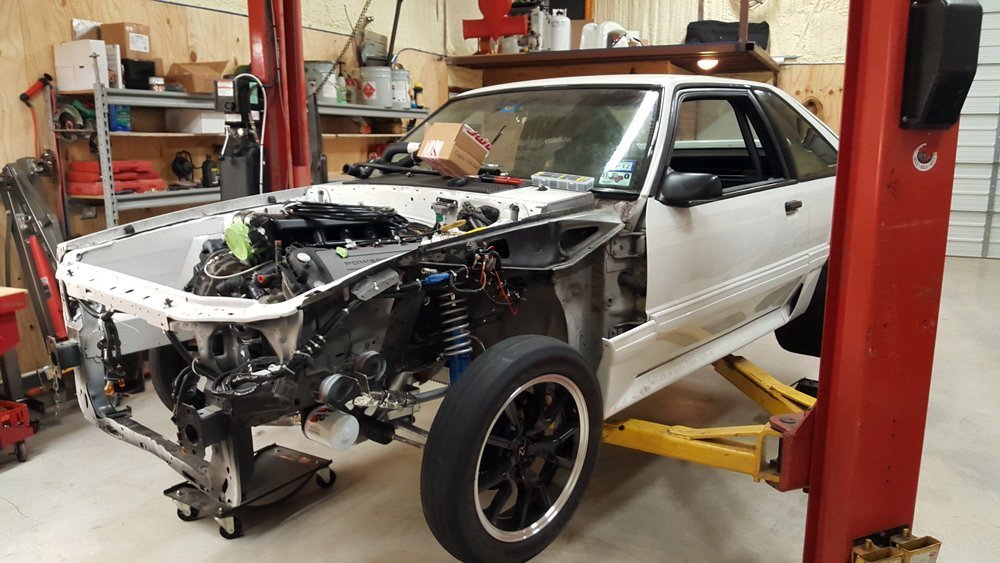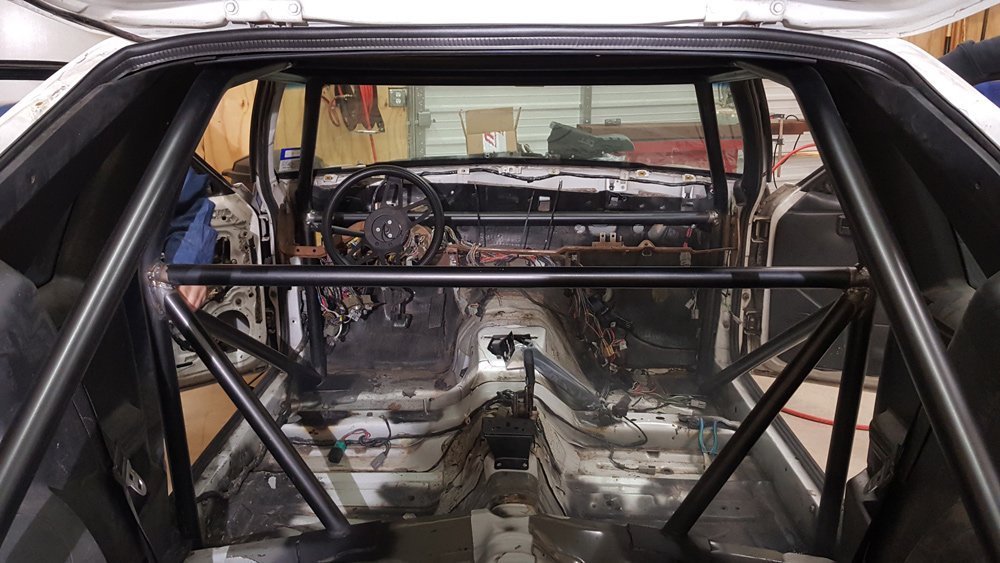 "The car is insane but in a tame manner. Cruising around you wouldn't know it has as horsepower as it does until you hit that gas pedal!"
This Fox had some supporting mods done such as a built 8.8 rear-end, Team-Z relocated uppers and adjustable lowers and a weld-in swap bar. Strange shocks with stock springs. A tubular UPR K-member / A-arms with coil overs help to cradle that Coyote. Luke has upgraded the brakes with 95 Cobra calibers all around (and manual too). Not to mention a 10-point roll cage and reinforced torque boxes.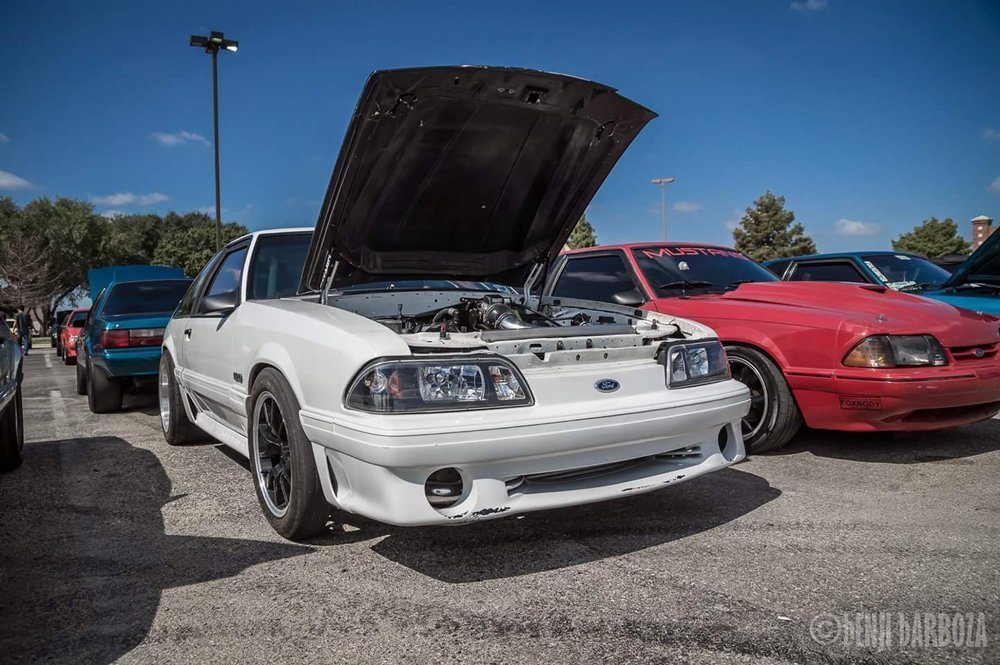 "This fox has helped me through some tough times in my life and has helped me make new friends throughout the years. All the help I've gotten from friends and true street motorsports is amazing."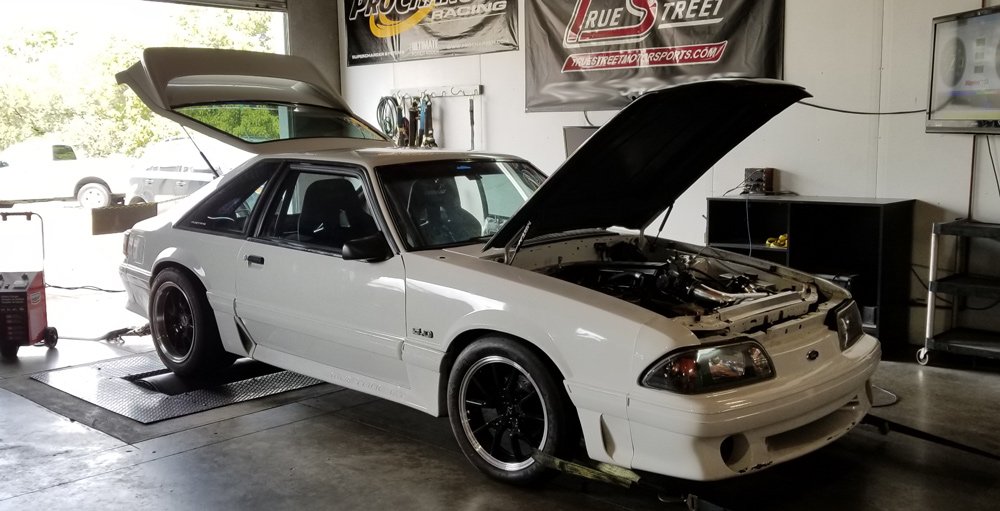 Luke got into Fox Mustangs after being invited to a Fun Ford Event where he saw Fox Mustangs everywhere, needless to say the sound got him hooked! And had to get on so he ended up getting this 1992 GT! – Definitely a keeper!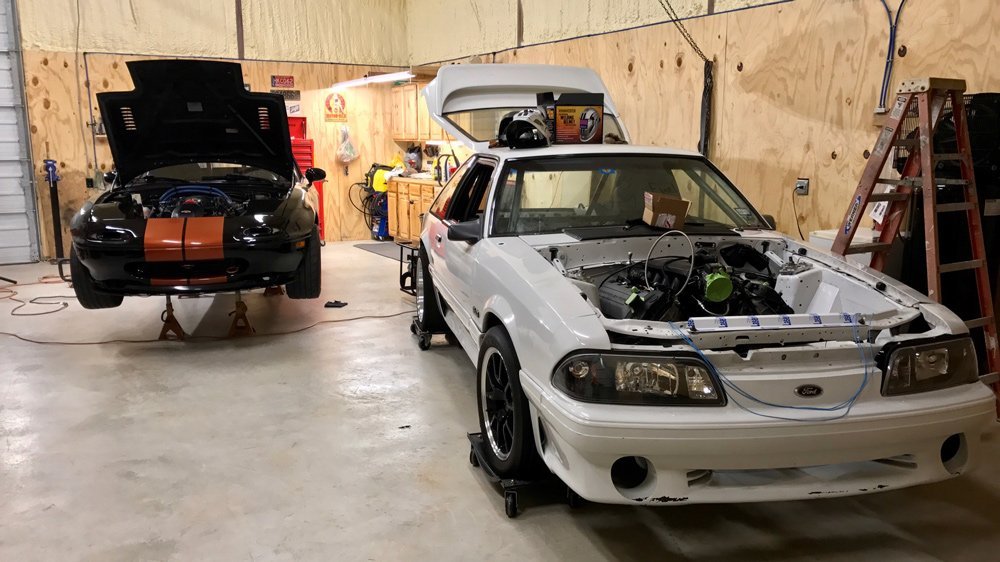 "The story about getting car isn't exciting other than the feeling of getting your first car and the car that you wanted. The main thing I love my fox is not because of my passion for the automotive scene, but the feeling I get from this car. Every time I fix something on the car or upgrade something, I feel like I've helped it. Almost like helping a child with something growing up. Every time I get in the car and cruise around in it, the feeling of being in another world and having people wide eyed, turning necks and red lights just makes me feel accomplished. I feel like I'm part of the car, like the car and I were meant to be together. Funny thing is the car was made a month after I was born…."