Jon got his driver's license in 1987 and the Fox Mustang GT was the baddest car on the road!
"I can remember two foxes sitting at a red light, when the light went green they took off like bullets tied together. Kicking sideways, first to the right then to the left. Then both straightened up and were gone! I'll never forget that. I vowed I'd own a Fox GT one day."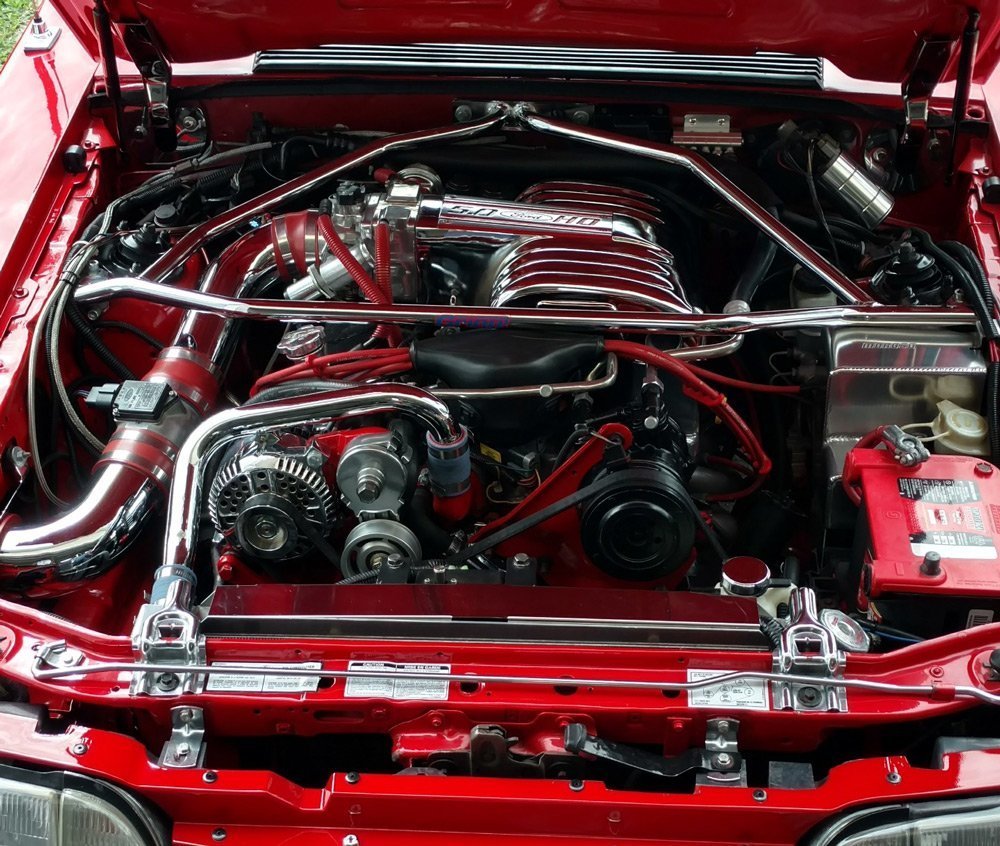 Jon has owned his 1988 GT since 1999. It started out as a bone-stock Fox with just 69,000 miles! It didn't stay stock for more than a month though (after planning on keeping it bone-stock). Over the years Jon experimented with different exhaust variations and many different sets of wheels from welds to turbines and settled on chrome Ponies (rears are 17×10).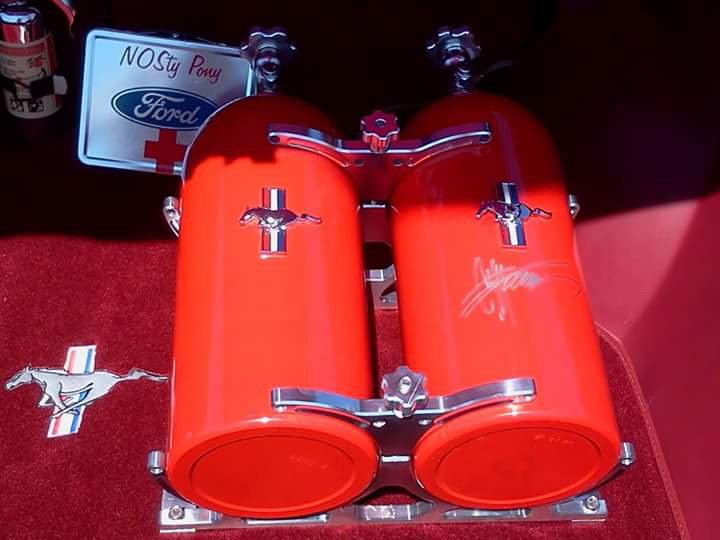 Jon has rebuilt the 5.0, it's now a 306 with Trickflow heads, modest cam upgrade and a 125 wet shot of nitrous. His exhaust setup consists of ceramic coated headers, Off-Road X-pipe, Flowmaster 40's with 3.5" stainless tips. The engine bay has been spruced up with chrome accents including a chrome strut tower brace! He also did a MAF conversion. Originally an AOD car, Jon not only converted to manual but used a TKO-600.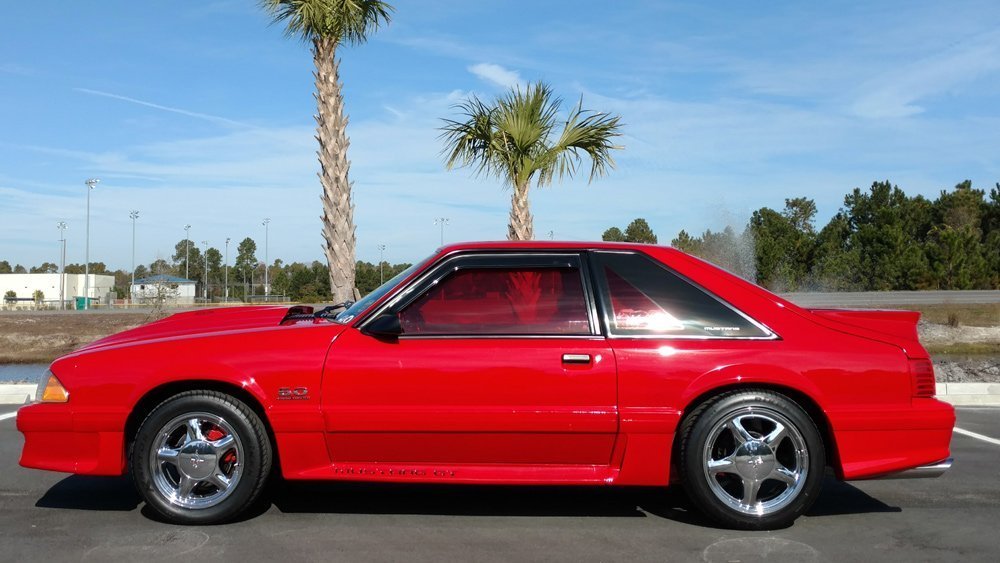 Jon's Fox Mustang is looking great with its Cobra bumpers, Cobra R hood with an SVO scoop as well as a fully restored custom interior (Kudos for keeping it red too).

"This car was built by my wife and I in our home garage. There's not a nut or bolt that we haven't touched. My 8-year-old daughter Shelby loves riding in this car. She always asks me to do burnouts and donuts. And she just giggles when I hammer on it. She has claimed "NOSty Pony" as her car. Yes the car is named NOSty Pony."