This customized 86 convertible owned by Geordi is a head turner for sure with the aeronose conversion, Dech body kit and painted a custom Chrysler green with some added gold flake. This foxbody also has upgraded suspension, large Cobra brakes and 18″ Saleen reps.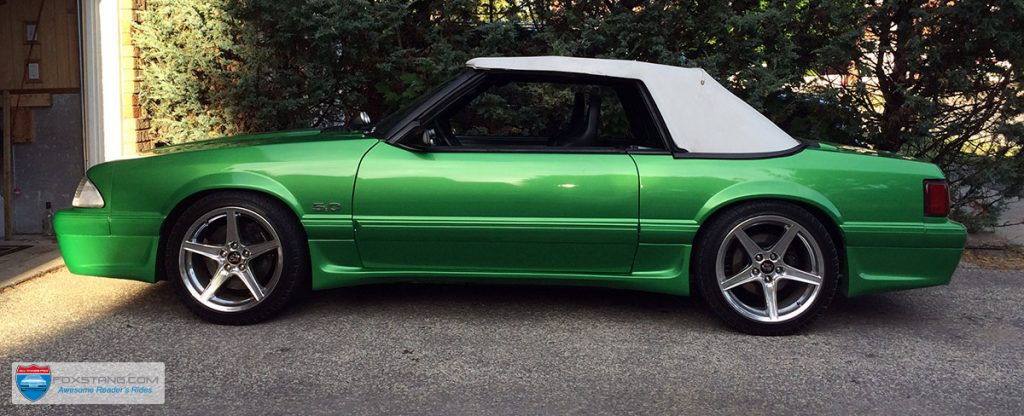 The engine bay is nicely detailed and painted to match the exterior. This 5.oh has basic bolt-ons with ProComp aluminium heads, Typhoon intake, X-cam and 24# injectors with custom fuel lines. Really is a clean customized engine bay!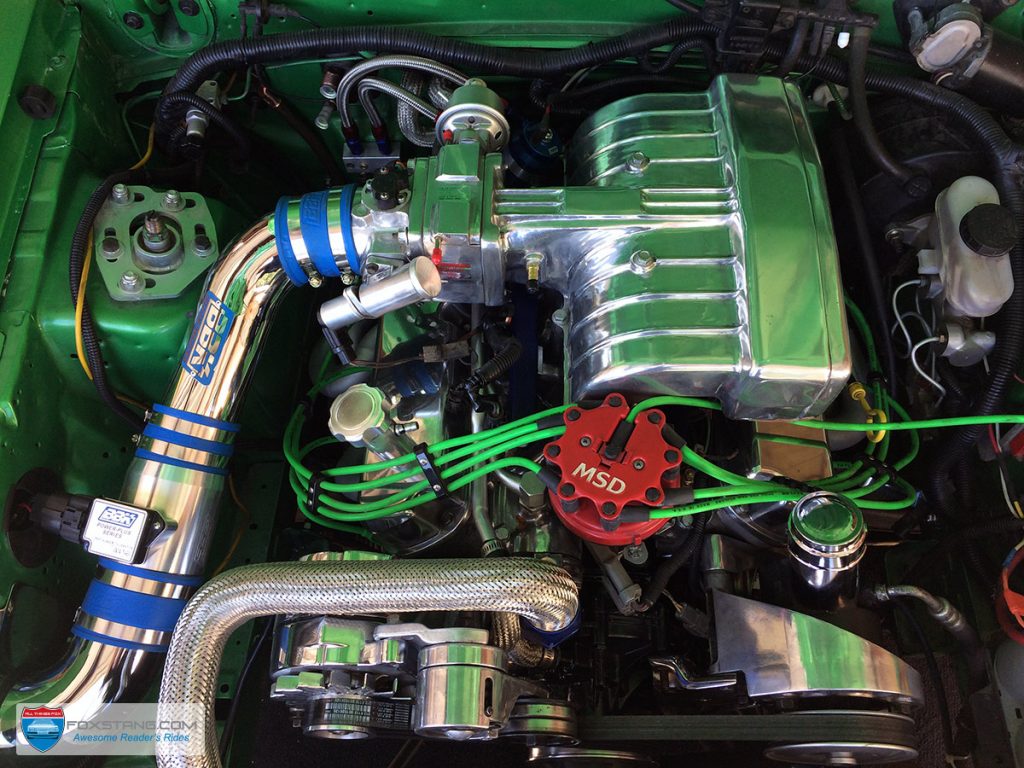 Interior is the stock 86 with some added gauges with color matched lighting.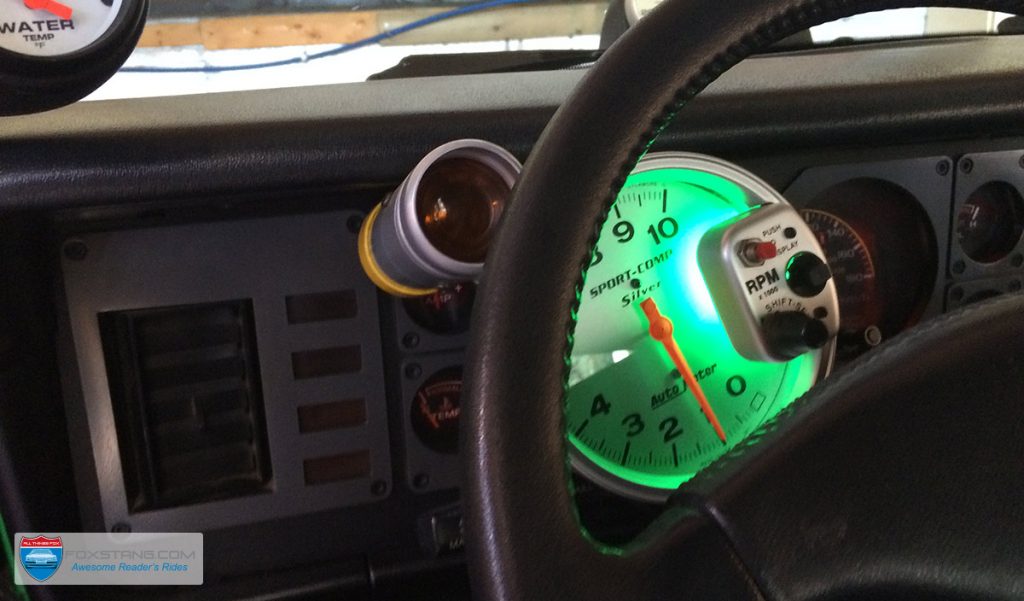 Thank you Geordi for submitting this eye-catching 86 'vert!