Ken had a 1979 Foxbody back in the day, then life happened as with most of our stories goes. However, Ken picked up his 89 GT from two brothers he works with. They've completed most of the modifications and their goal was to make a 1/8th mile car. Ken has been making his 89 GT more "streetable". The whole body was stripped down to bare metal and painted Cobalt blue while the cowl and cage was painted Cobalt green.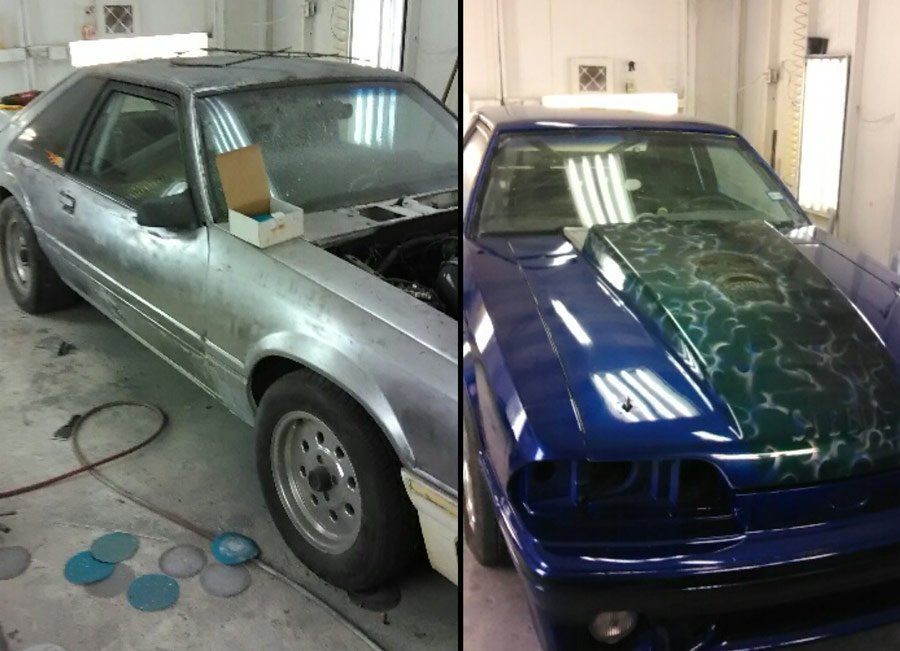 The 5.0 is equipped with an E303 cam, GT40X heads, Holly SystemMax Intake, 24# injectors, 75MM Throttle body / MAF. The exhaust system consists of BBK long tubes, H-pipe and Dynomax drag mufflers with turn-downs.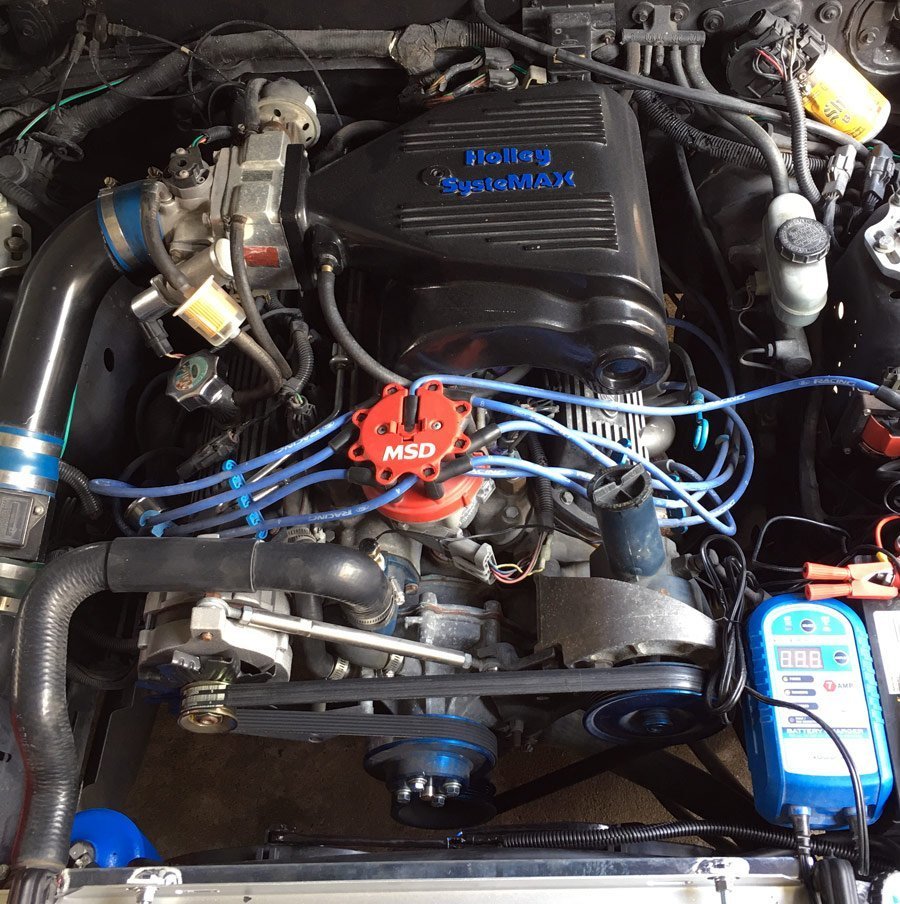 Ken tells us: She is a work in progress. She is my therapy." If you got a Fox. Your never bored" !!!