These had a lot of fan fair and they got decent numbers but I'm sure Dennis is disappointed with the results, looks like the hype marketing didn't work as well this time. Here are the 18 fox Mustangs and their results.
1979 Cobra with 16,000 miles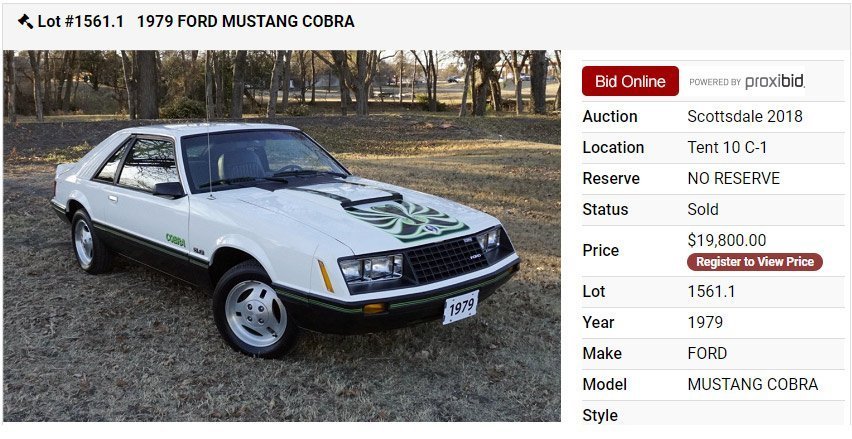 1982 GT T-tops with only 11,907 miles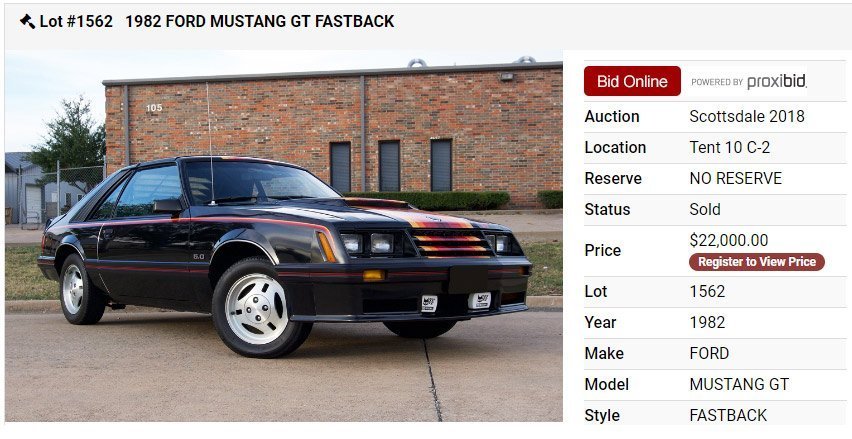 1983 GT Hatchback with 6,303 miles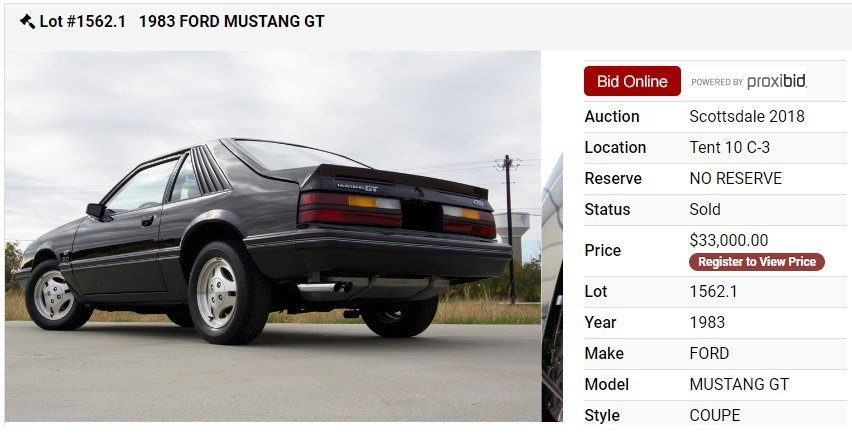 1983 GT Convertible with 14,682 miles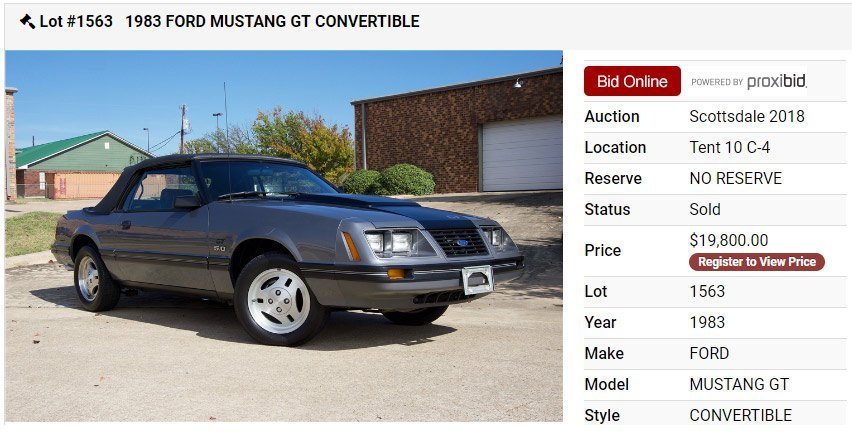 1983 GT Convertible with 8,138 miles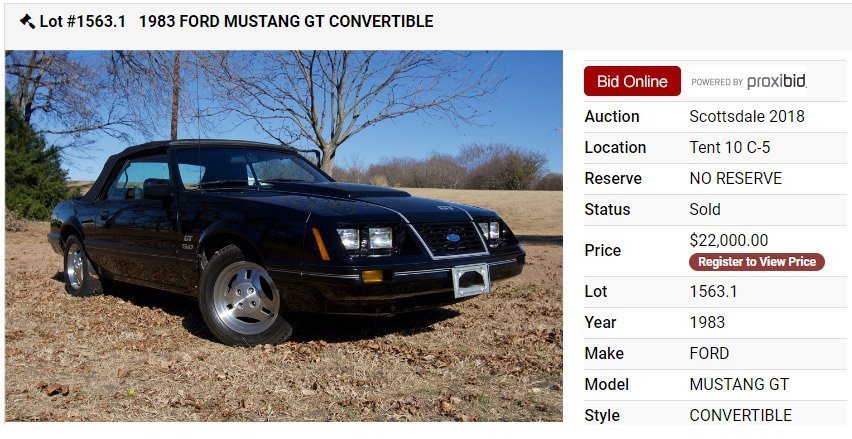 1984 GT with 16,537 miles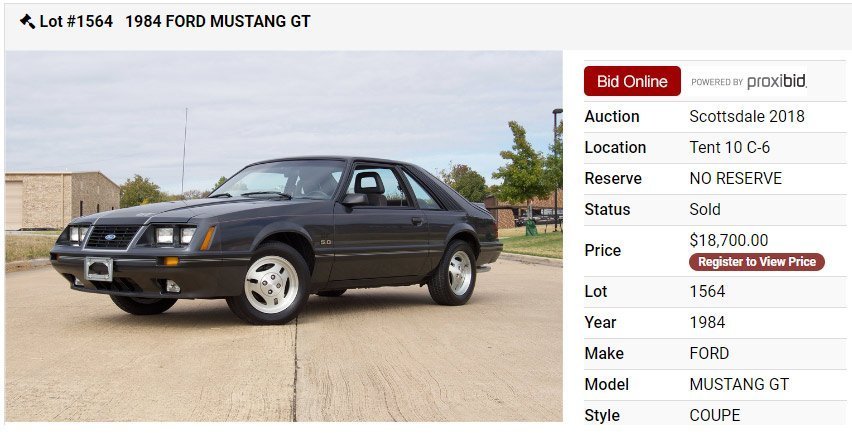 1984 GT350 Anniversary with 1,404 miles (as in Error 404, miles not found?)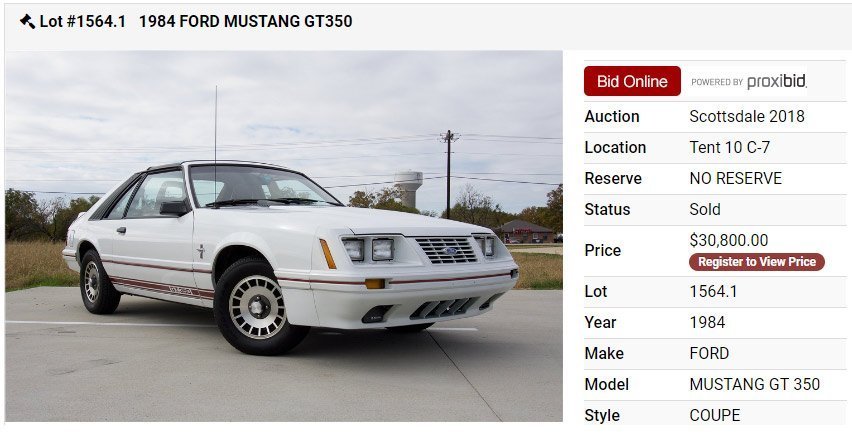 1985 Convertible with 7,596 miles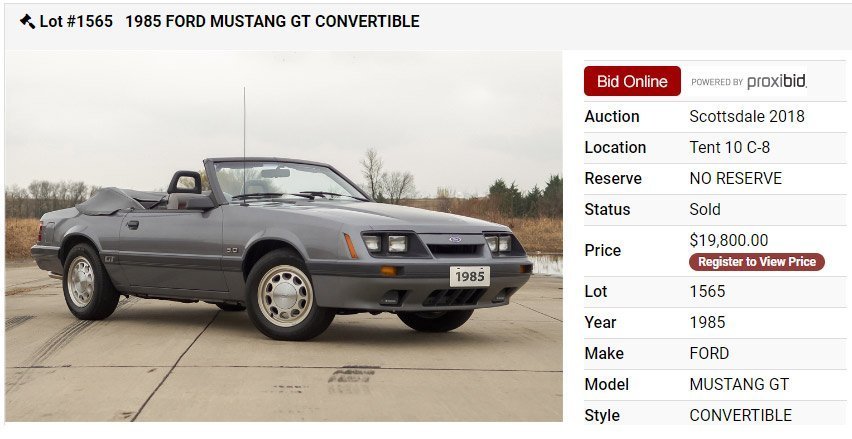 1986 SVO with 3,124 miles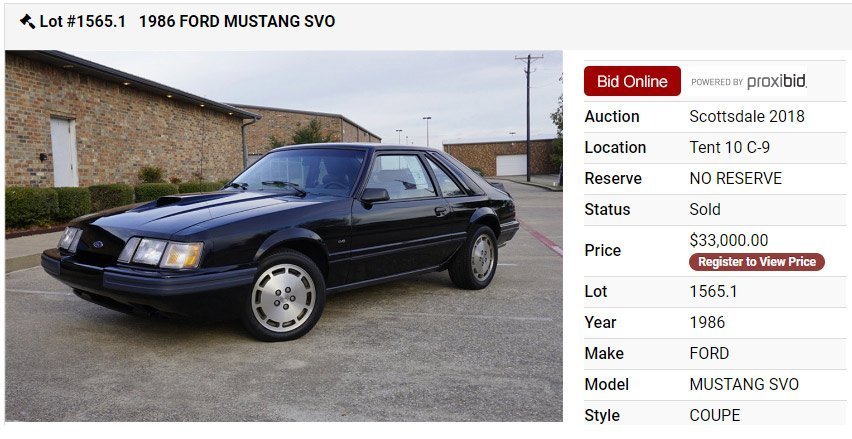 1987 Triple White Convertible (miles not stated)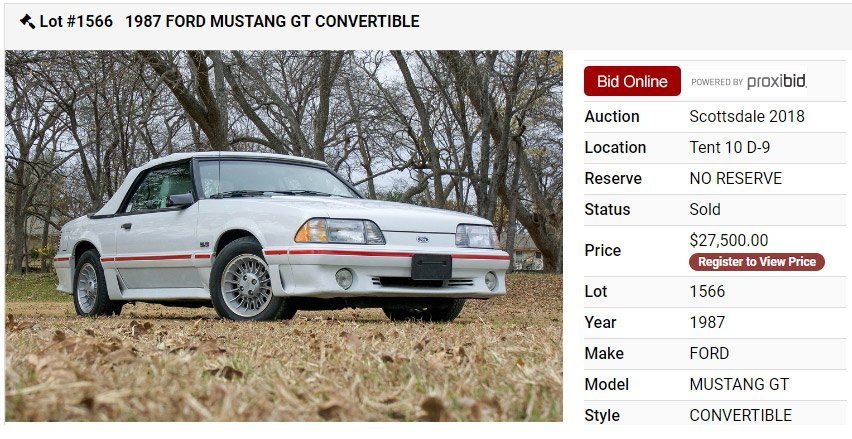 1986 ASC McLaren with 15,601 miles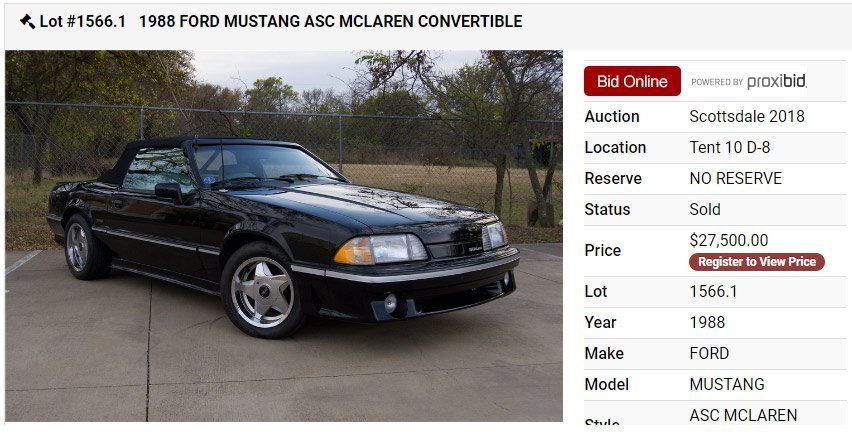 1989 GT with 5,435 miles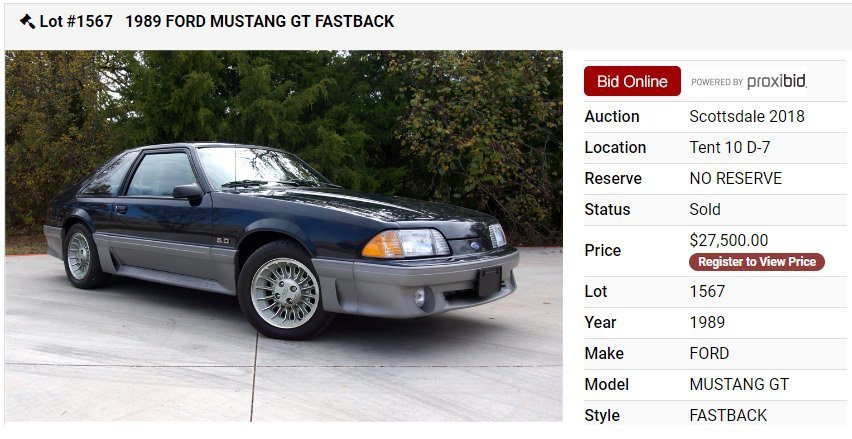 1990 LX Notch with 7,989 miles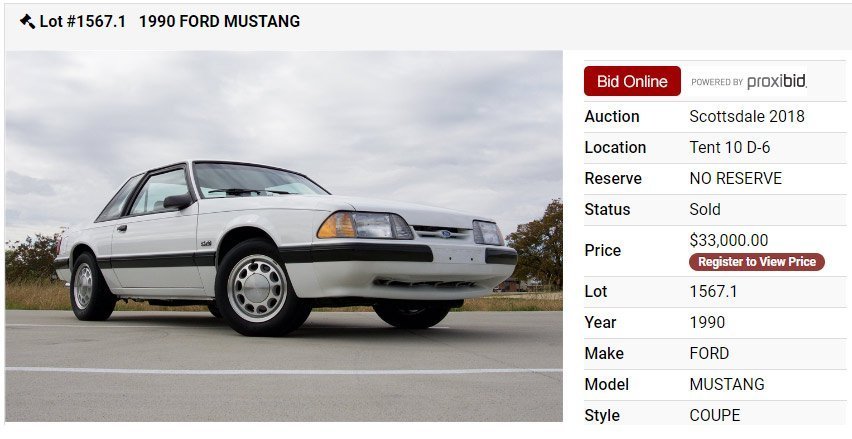 1990 "7UP" Convertible with 17,566 miles
Last year a 7UP convertible fetched $82,500, this one is not nearly as prestine and has been modified with a Paxton supercharger and GT40 heads. It's also an AOD car.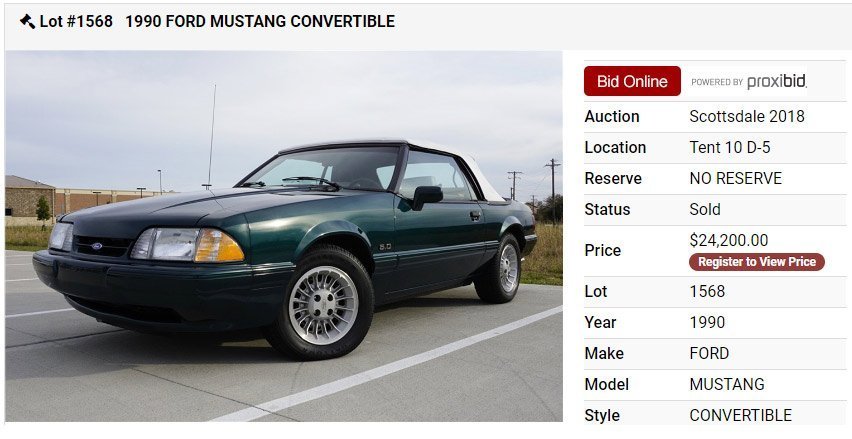 1991 LX Hatchback with 5,256 miles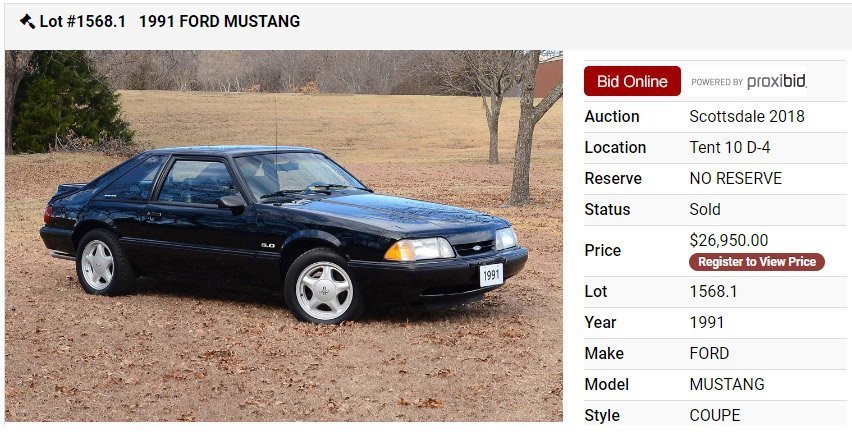 1992 GT Convertible in triple black with 1,334 miles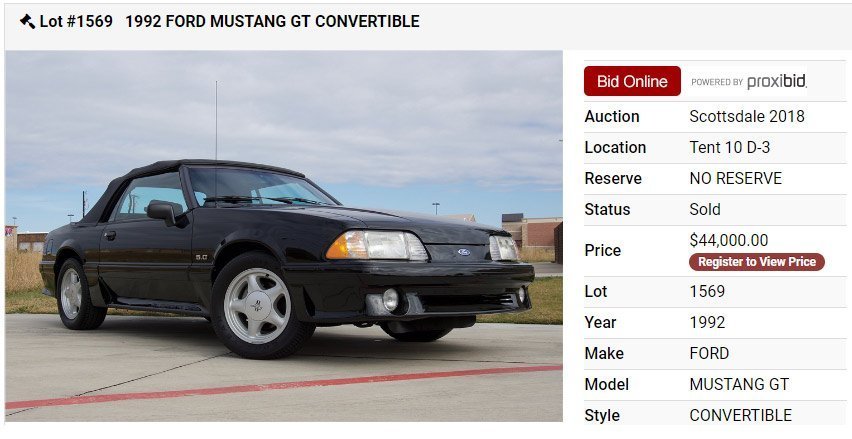 1993 Feature car in triple white with 7,350 miles
Seems kind of strange to supercharge and modify a car only to NOT use it? This one has a Vortech and headers.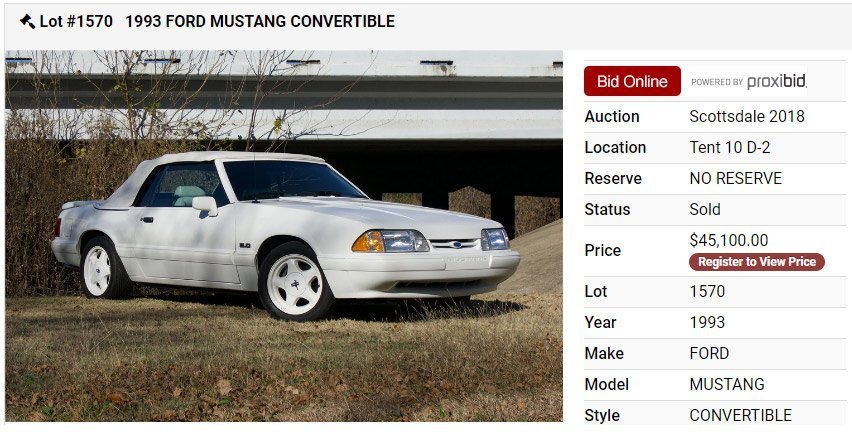 1993 LX Convertible with 340 miles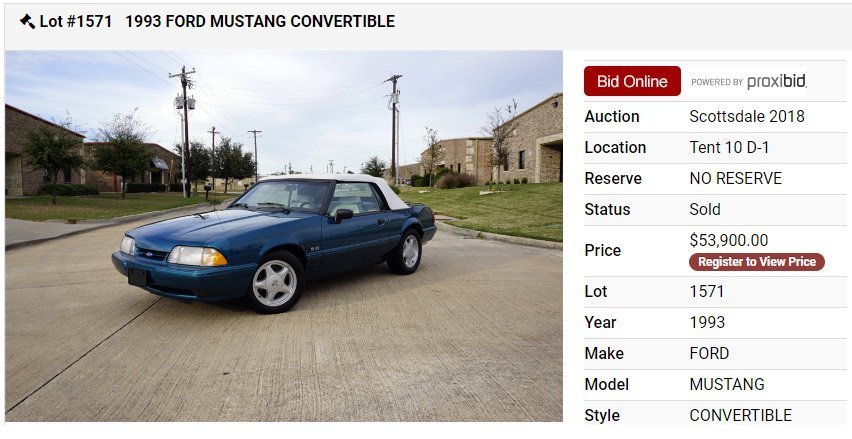 Want to see what all this fox Mustang value hype is all about, check the post on "what is my fox worth".