Dan is a proud owner of a rare jewel of a fox! What Is the Predator Mustang? For four years, between 1983 and 1986, the Predator Mustang was manufactured and sold through select dealerships across the country. The brainchild of Tom Solomon, a legendary designer involved in the creation of the original Shelby and Cobra Mustangs, the Predator Mustang is one of the rarest and most sought-after pony cars from the Mustang's Fox body era. The Predator was the first Shelby-equipped Mustang based on the fox-chassis. You are looking at a 1985 Predator Cobra Mustang Serial # S5-0131.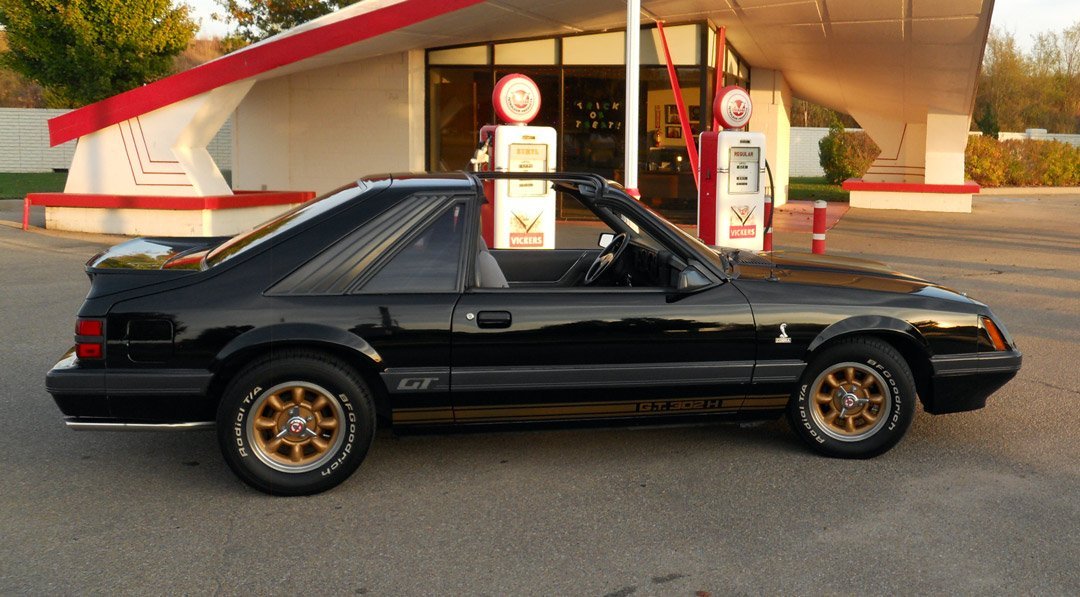 This car was produced in Topeka KS. Sold new at Rusty Eck Ford in Wichita, KS. This model is 1 of 135-140 cars with the Predator package in 1985. The Predator/Cobra package was added as follows: Exterior: "Cobra" badges on both front fenders. 1965 Shelby Lemans striping. GT 302 decal in place of the Ford blue oval on front of hood. GT 302 badge on rear hatch. 14" X 6.5" aluminum Shelby 8 spoke wheels with Cobra decals on 3 bar knock off spinners. Competition hood pins with cables. To identify a real Predator Mustang, look for the distinctive Solomon America nameplate, which can be found on the front driver's side inner fender. These tags are very similar to the Shelby Mustang tags and are used to distinguish a real Predator from a fake. Under the hood you'll find a chrome Hi-Po air cleaner, Monte Carlo bar and a functional 1965 Shelby Mustang hood scoop.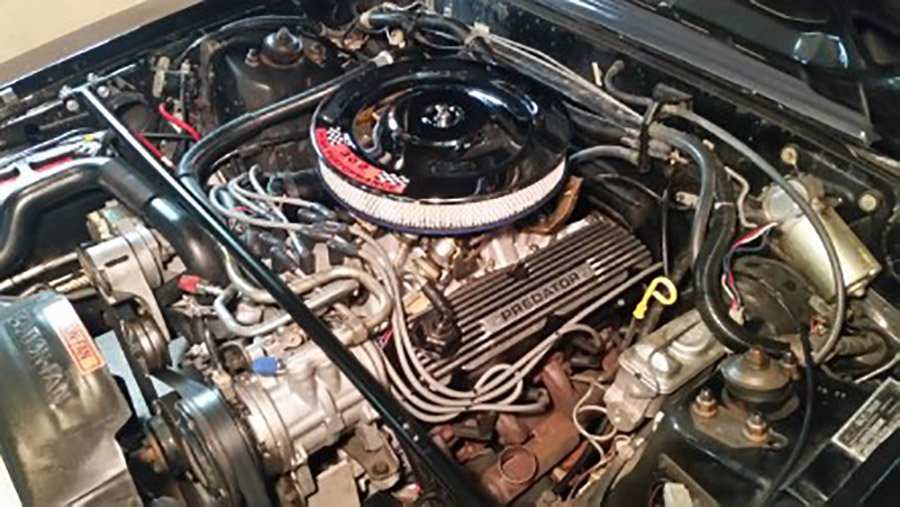 The interior featured a four point roll cage, walnut shifter knob, Predator decal on s racing steering wheel. A GT 302 badge on passenger side of dash.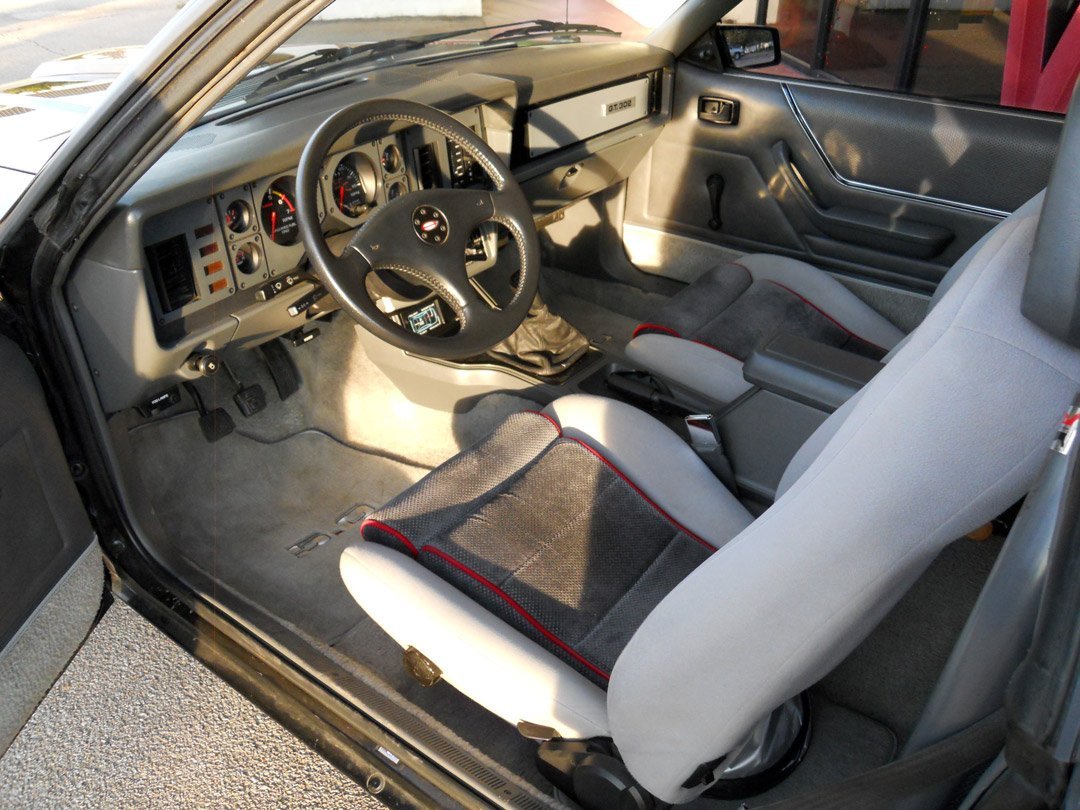 Dan's Story
Like most car guys Dan had never even heard of a Predator Mustang until he discovered one online. Of course the curiosity got the best of him, and had to know more. From there it didn't take very long before Dan just HAD to have one (His 5th fox-body Mustang and hopefully not the last). He was fortunate to get to know a couple of great knowledgeable guys online in the Predator community, and as luck would have it one of them was the previous owner of this 85 Predator. He hooked Dan up with the guy selling the car on e-bay; the car was sweet with only 29k original miles.
The only catch was it was in Pennsylvania, an 18+ hour drive! No test drive, no putting your hands on the car, no sitting in it. And the expense of getting the car back home was really stressing Dan out. After days and weeks of talking on the phone, texting and a lot of patience from Dan's wife who was constantly talking him off the ledge. He was able to get the purchase done and get the car shipped from PA. Dan notes: "It was one of the most stressful things I've ever done, don't recommend buying a classic that way, but as my wife says I was on a mission. After two days of transport the car arrived on a Saturday late morning and it was like Christmas morning…Yah it was just like that." The car had issues from sitting for so long, with only 29k miles on the odometer, you do the math that's a little over 900 miles a year. Run-ability issues, AC didn't work and a lot of the Predator equipment had been altered or replaced. So Dan spent the next year tuning the car and with the help of a gentleman in Kansas who is an expert in Predators, he helped Dan get this sweet GT350H real close to exactly the way she was when delivered back in 1985. And that's how S5-0131 got into the right hands!
Thank you Dan for sharing your 85 Predator, truly a fox worth having and one that had found the right owner!