Kerry has been into Mustangs as long as he can remember! As a young kid he just loved cars and Hot Wheels was the toy of choice. Growing up, his neighbor was the president of the local Mustang club. Kerry was drawn to the newer Fox Body cars at the time. His first Fox was an Oxford White '84 Capri RS 5.0 5 speed and he was hooked! I had that car for about a year before he bought a Deep Shadow Blue 5-speed notch.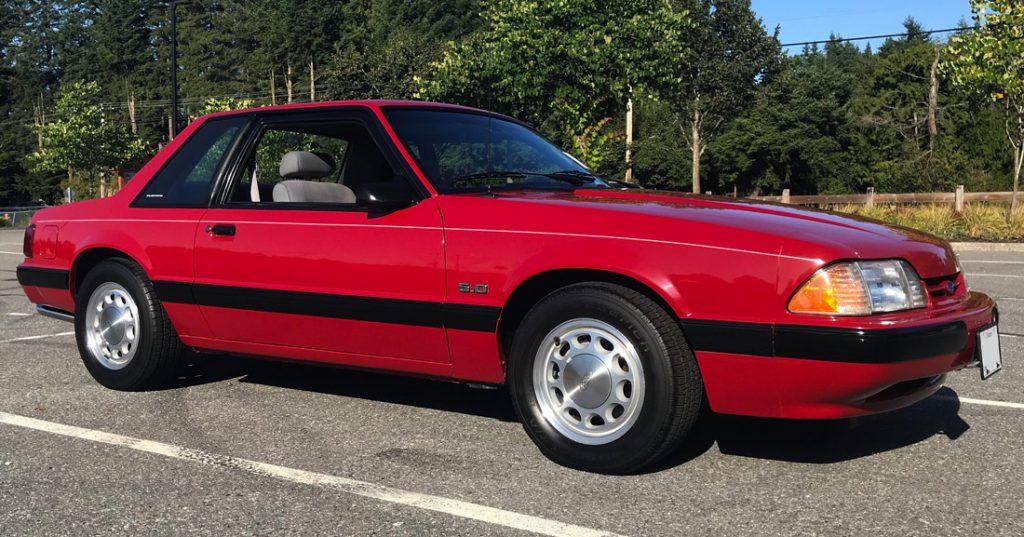 Sadly Kerry had to sell it 4 years later and will never forget the terrible feeling as he watched it drive away. Years later, and after a plethora of different Mustangs, Kerry finally landed on this fine 1988 Fox Mustang.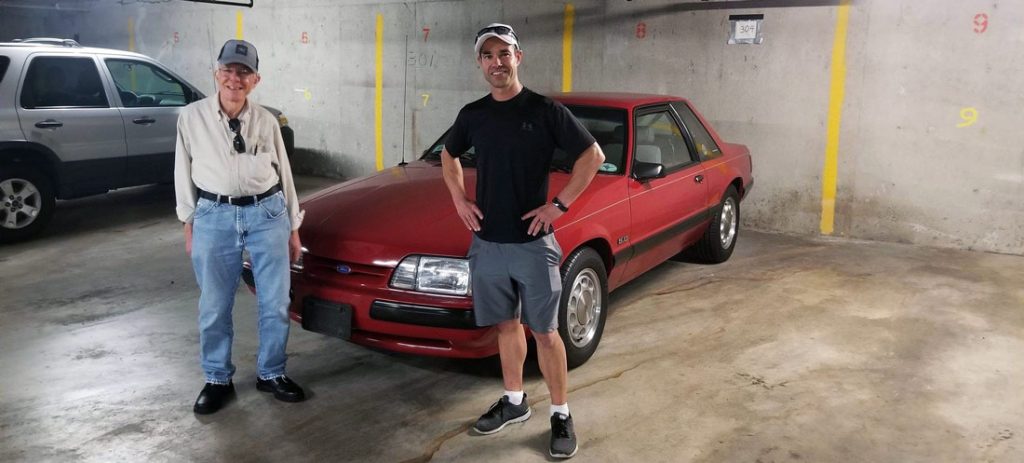 Kerry is the 2nd owner of this beautiful 1988 Scarlet Red 5-speed notchback. He knew of the original owner (Jim) and the car through his local Mustang club as Jim would always bring it out to shows, and for obvious reasons, it always caught Kerry's eye.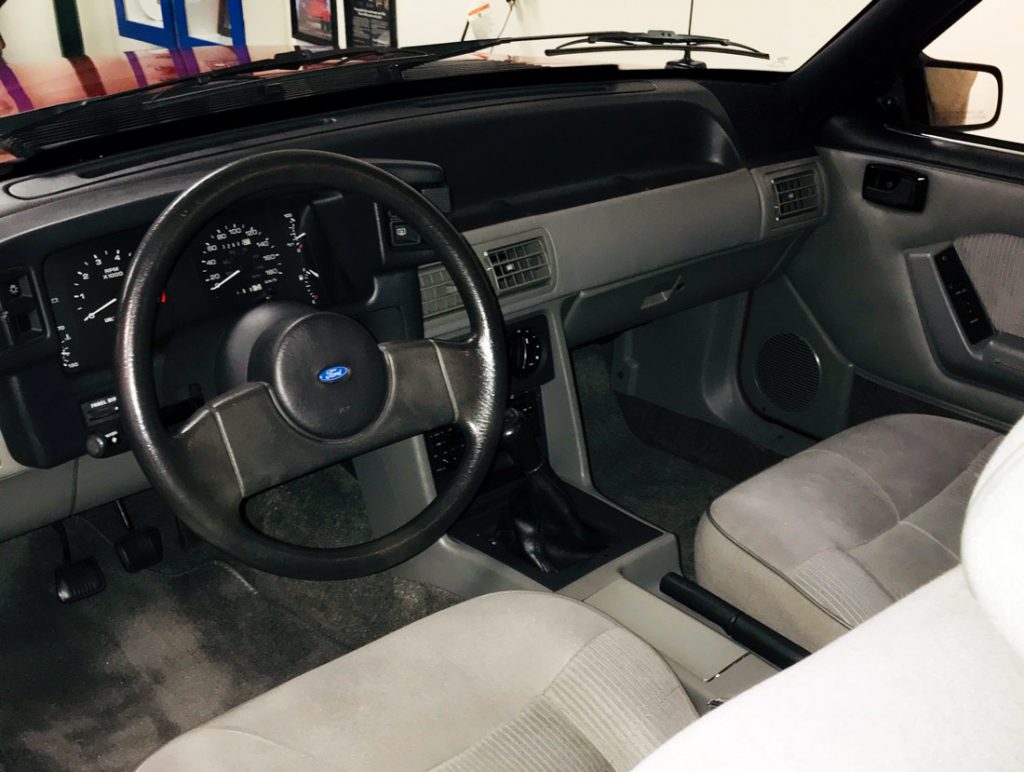 As soon as Kerry got wind that it was going to be for sale, he jumped on the opportunity and is happy to be the new caretaker of this mint 88 Fox Body Mustang.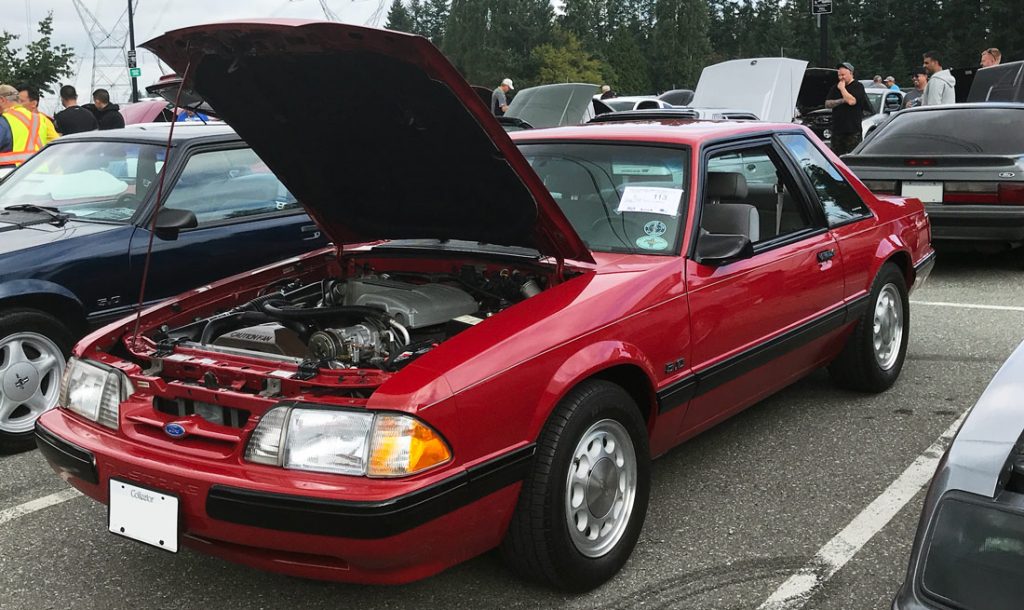 "I always thought that one day I would love to own this car as he had babied this thing, but figured that was a pipe dream as others would surely be in line."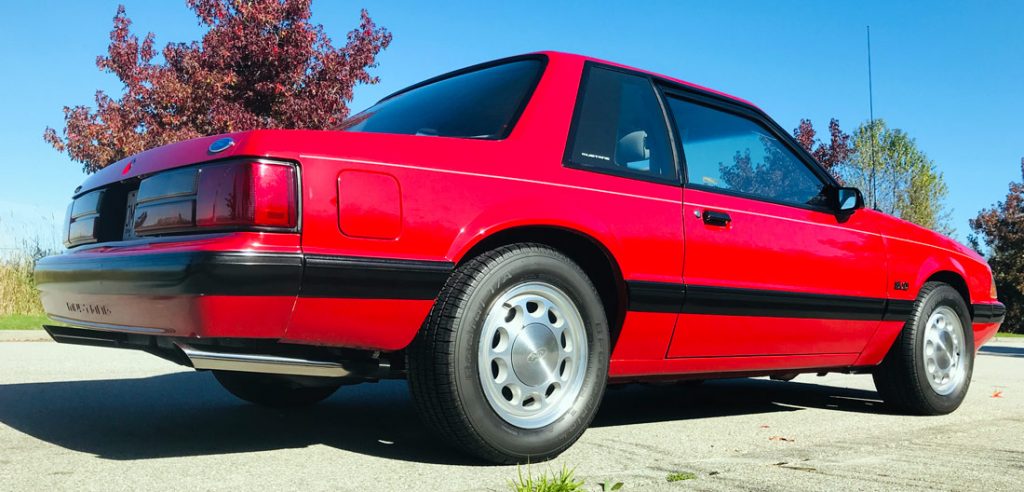 Jim bought it new off the lot in August of '88. He drove it for a month during that hot summer and realized that he needed A/C, so he returned the car to the dealership and got them to install an A/C system. It has the Smoke Grey interior with power locks and windows, AM/FM cassette, tilt, rear defroster and it came with optional 3.08 rear. This car has never seen winters and had always been parked inside with a fresh coat of wax on it. It has 106k babied miles on it, but you would never know it as it looks new with its original paint!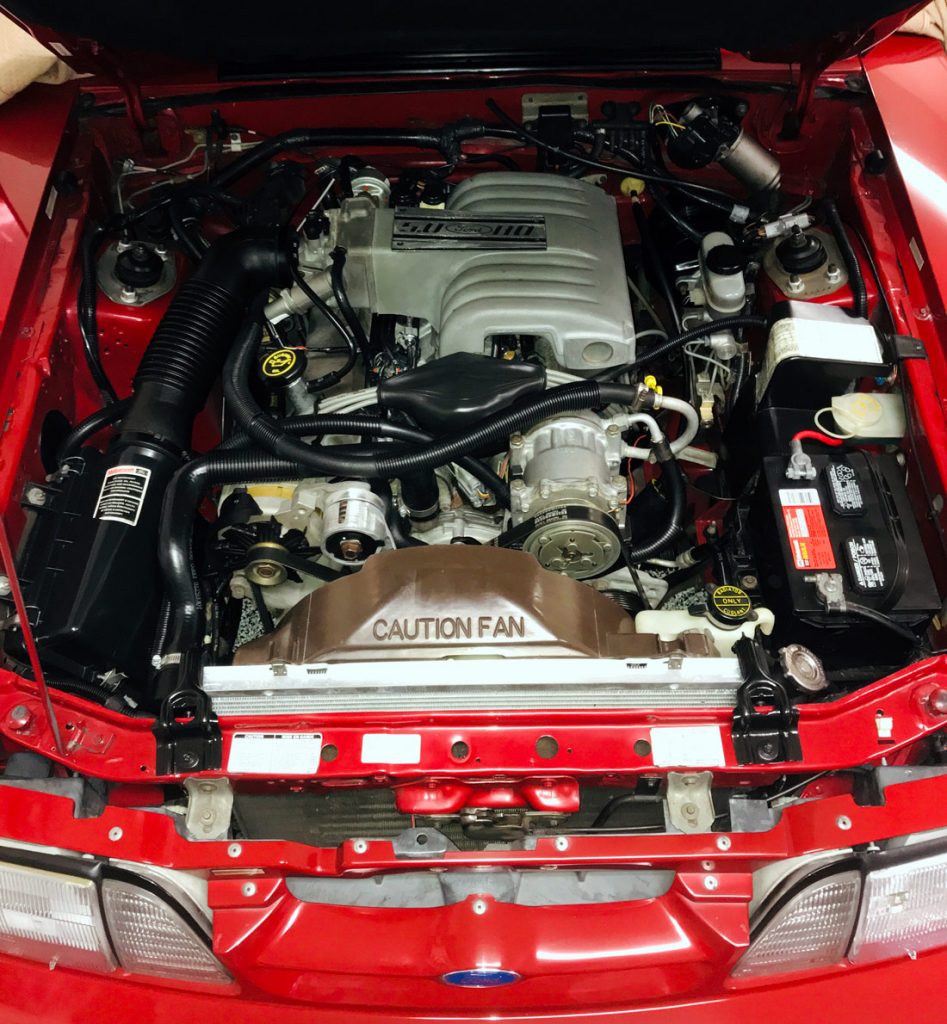 The car is 100% bone-stock (still has the air silencer) other than a set of "mandatory" 2-chamber 40-series Flowmaster mufflers but has no plans to change anything else on this otherwise bone-stock 88 notchback.