This fine example of a Dark Grey Metallic 86 SVO (1 of 388) is owned by Zachery who's hooked on Fox Bodies thanks to his dad who's also an auto enthusiast and weekend racer which has owned a wide variety of rides from mini trucks to Supras. Zachery's dad has owned a good number of Fox Mustangs as well and is hoping to one day own an 89 Saleen SSC.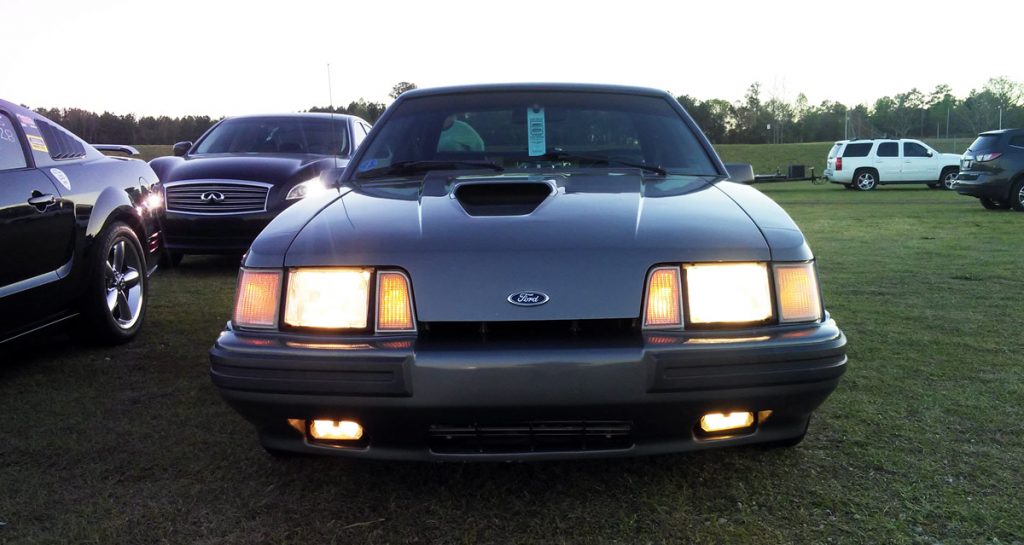 Zachery got involved at an early age, helping his dad wrench on Fox Mustangs and got his first taste with his first car, an 1992 2.3L Notch. At 17, he was lucky enough to own an 86 SVO with the help of his great grandfather. His SVO, equipped with factory leather and sunroof was his daily driver for the first few years but got promoted to being the weekend toy and had some success at car shows with some well-planned and factory looking mods. But this SVO isn't all show and no go!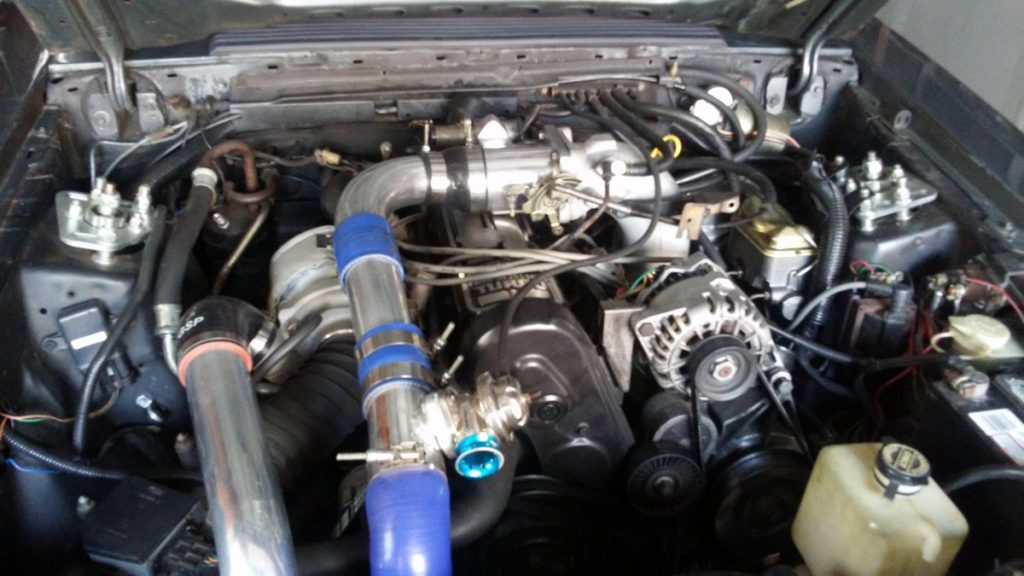 This SVO is upgraded with a 75mm Precision Turbo, 70mm throttle body, ported intake manifolds, intercooler, stainless steel turbo header, 3" downpipe and exhaust, Ranger roller cam, 66# injectors, 255LPH fuel pump, Pimp XS standalone, 3.55 gears, Pro 5.0 shifter and more… This sweet 86 is fetching 23PSI of boost and still has ice-cold AC!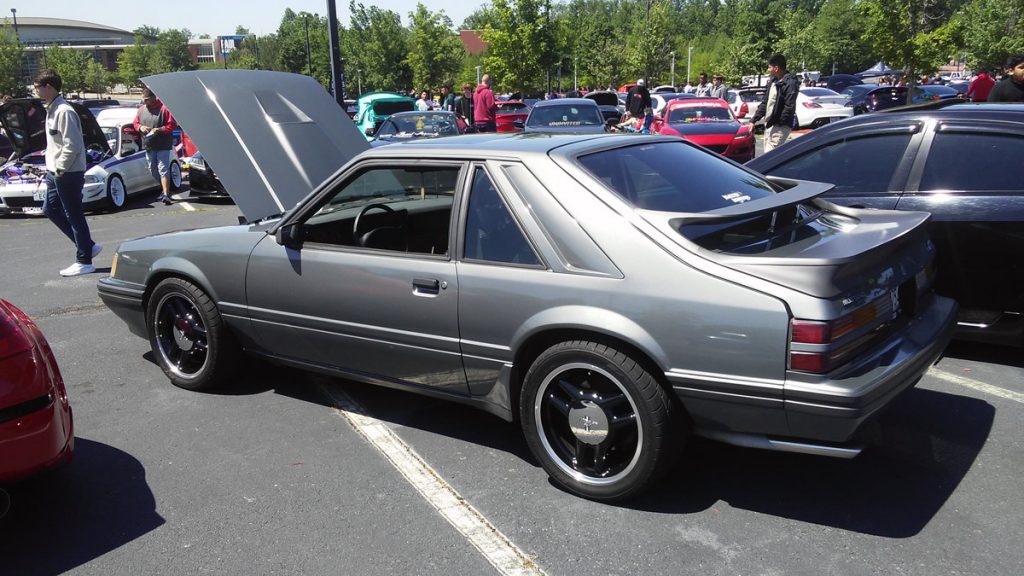 "The SVO has always been a mustang I thought was very interesting. It was just such a different car and way ahead of its time. I own a 2001 cobra and a 700hp 2000 GT mustang but there is just something about driving the SVO that always puts a smile on my face. I love taking it car shows and seeing people's reaction to it. Sure it's not the rarest Fox but people love these cars. The best is meeting people who share their stories about the Fox Mustangs."