This literally is a Fox Mustang that was driven by a 90-year-old lady who took it to church on Sundays (not joking). The little 2.3 LX notch had some good patina and George had a vision the moment he saw this 1980 notchback.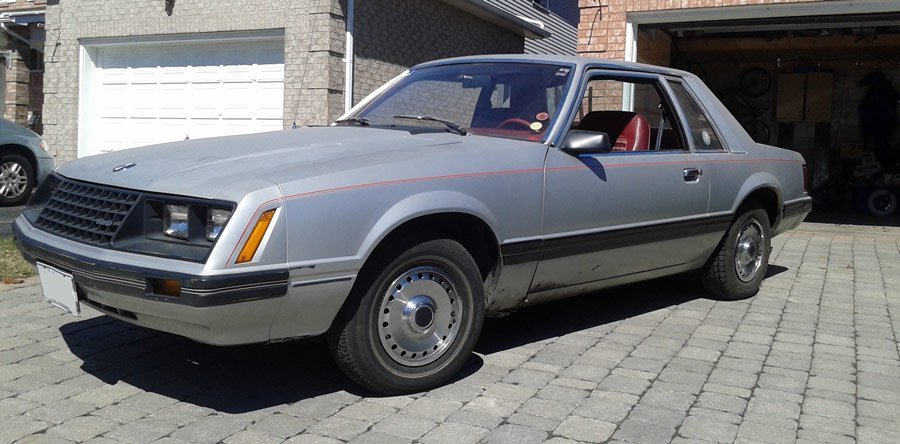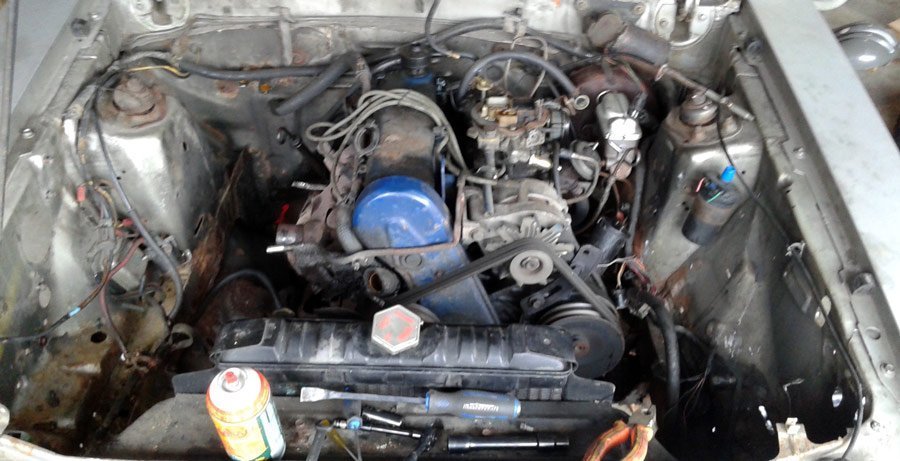 The interior, however, was pretty much mint. As clean as you could ask for in a 1980 Fox, complete, no damage and clean. In fact, the build sheet was still intact.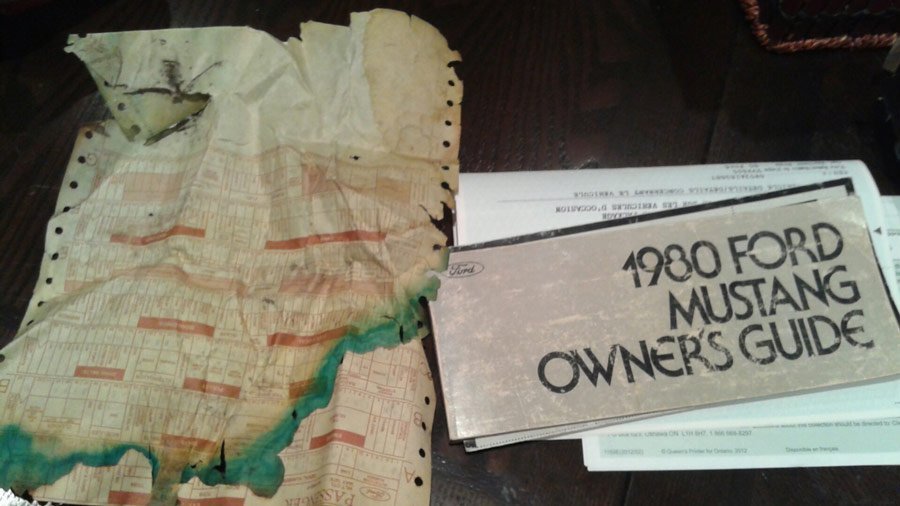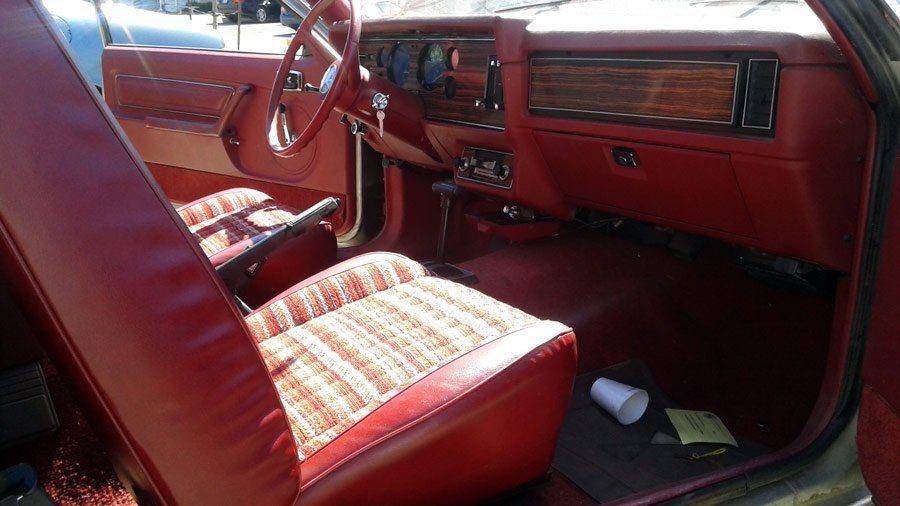 Notice the early fox Mustang door panels with the door lock location near the arm-rest. If you want to learn about the history of the fox mustang, check out the fox history series starting here.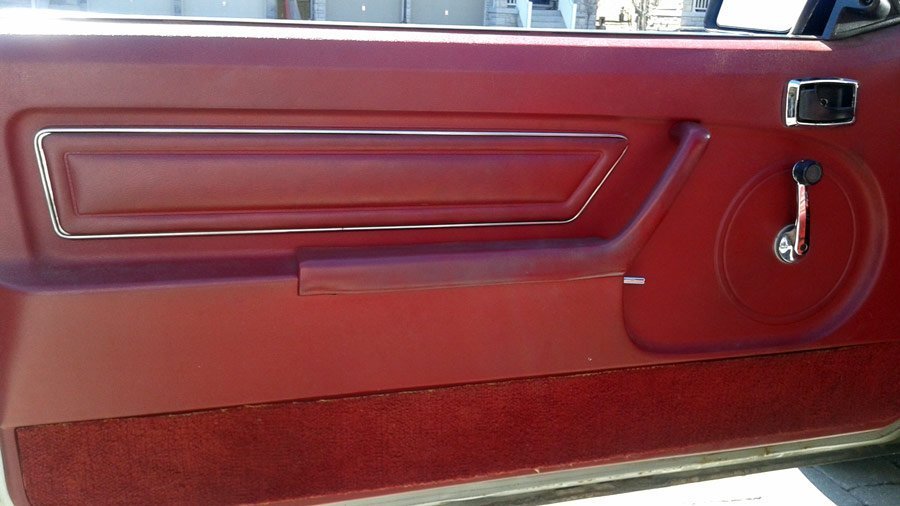 The old lady liked her tunes and had this custom Pioneer unit installed. It makes us wonder if she had some Twisted Sister or Motley Crue cassettes playing through this?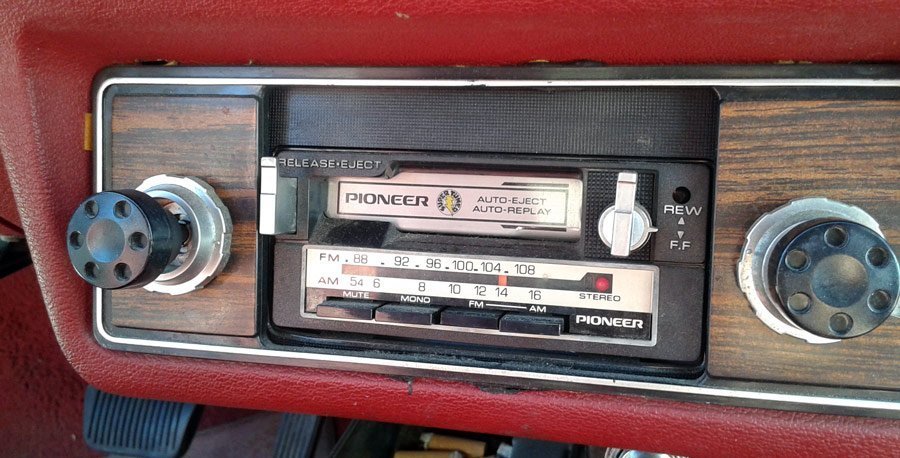 It didn't take very long for George to yank out the tired old 2.3. To replace it he had a 306 SBF, with 351 heads, F303 cam… it pulled 269HP / 280lb-ft of torque. George also converted this early Fox Mustang to T5, 8.8 rear-end and dual exhaust.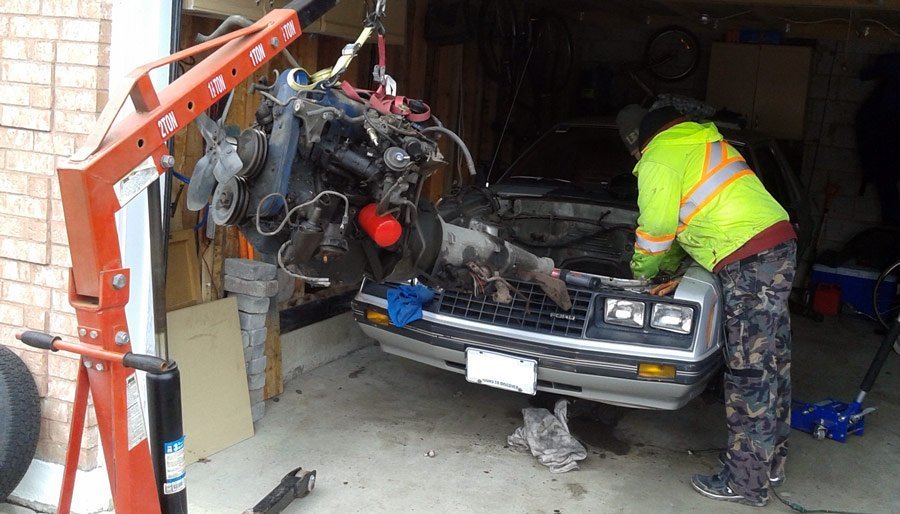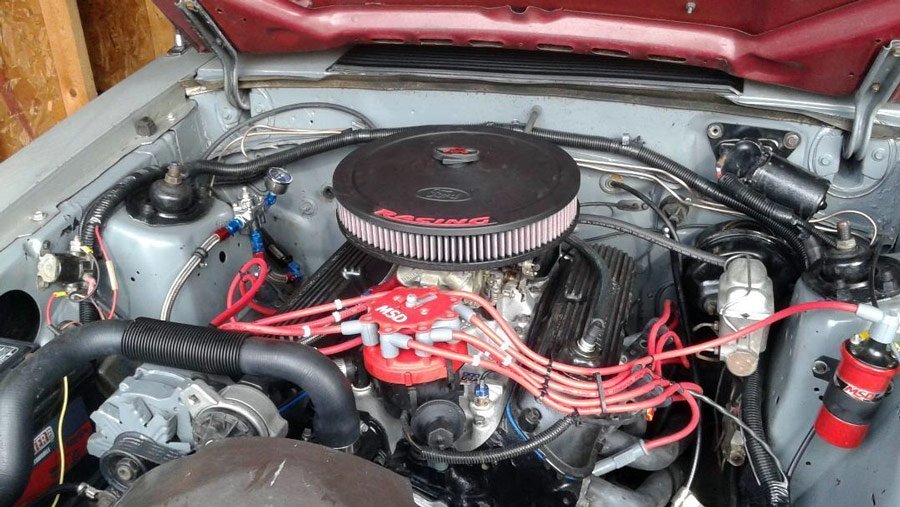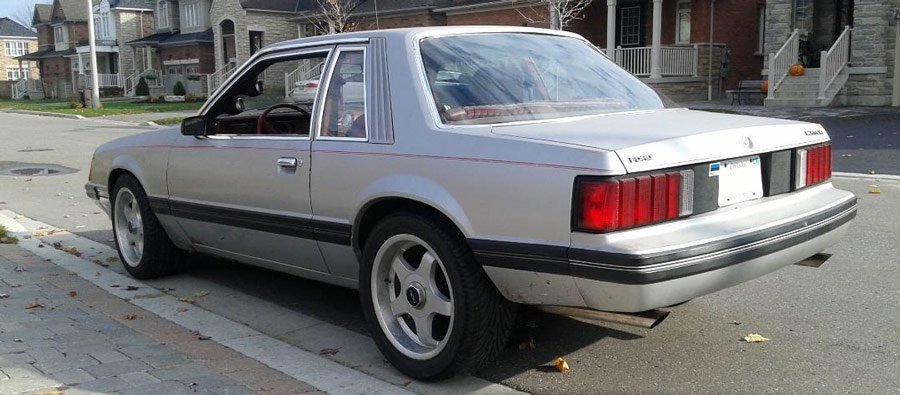 Not being satisfied for long with the 4 lug (upgraded spindles to 87+), George found an SN95 parts car for the 5-lug swap featuring some Bullit wheels.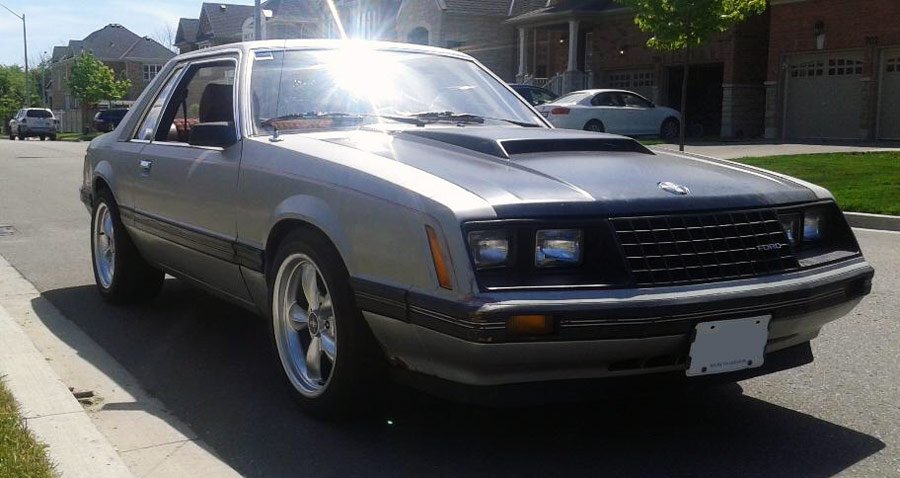 George found a hood that already had the scoop installed, being black was an added bonus and makes this little '80 notchback pretty mean looking!