Jeffrey got into the car hobby at a young age, passed down from his father. When he got his first ride in a 1986 Fox Coupe, it was history from there – it started a love affair with the fox Mustang!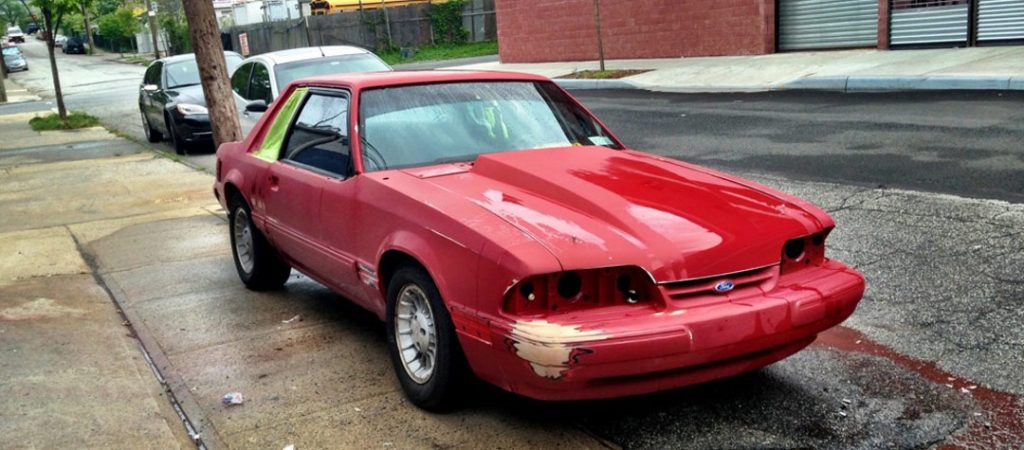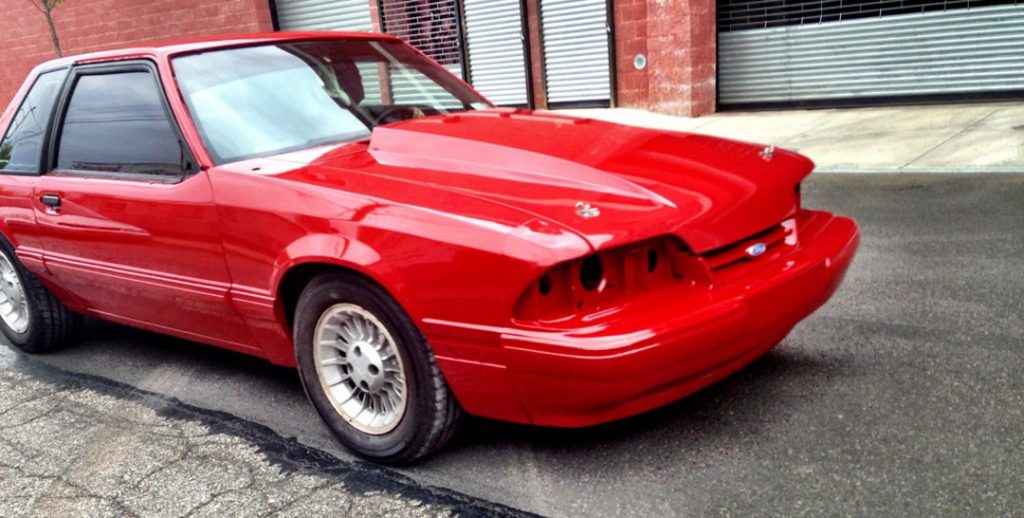 Not only is this notch nicely restored and looking quick. It has some punch to back it up! Featuring a Dart 8.2 deck – 363 cubic inch monster with Twisted Wedge heads, Brian Freezy cam, Vortech supercharger, Aeromotive Stealth fuel system, and more stuff. The T5 was replaced with a Tremec TKO600 prepped by RSG!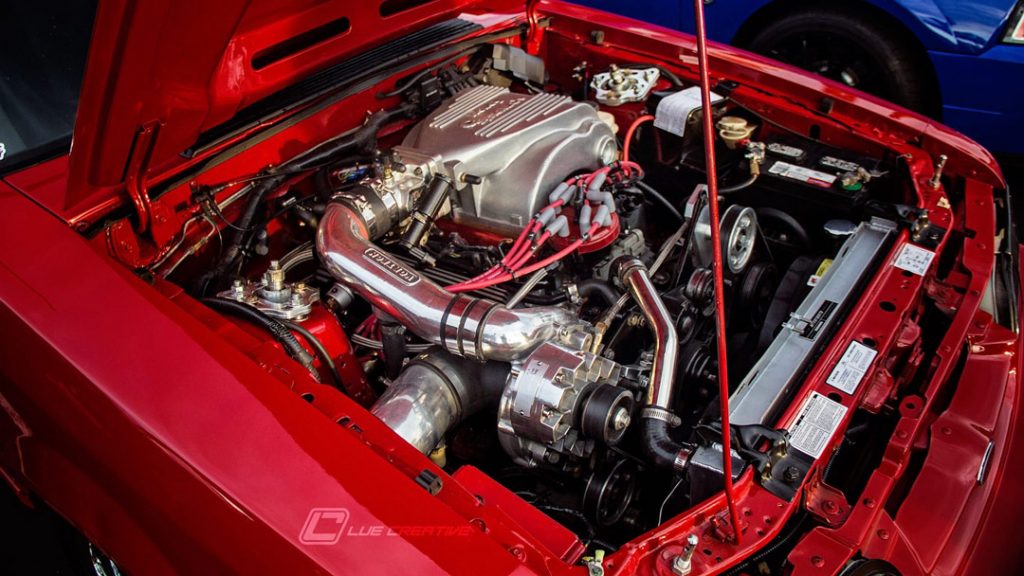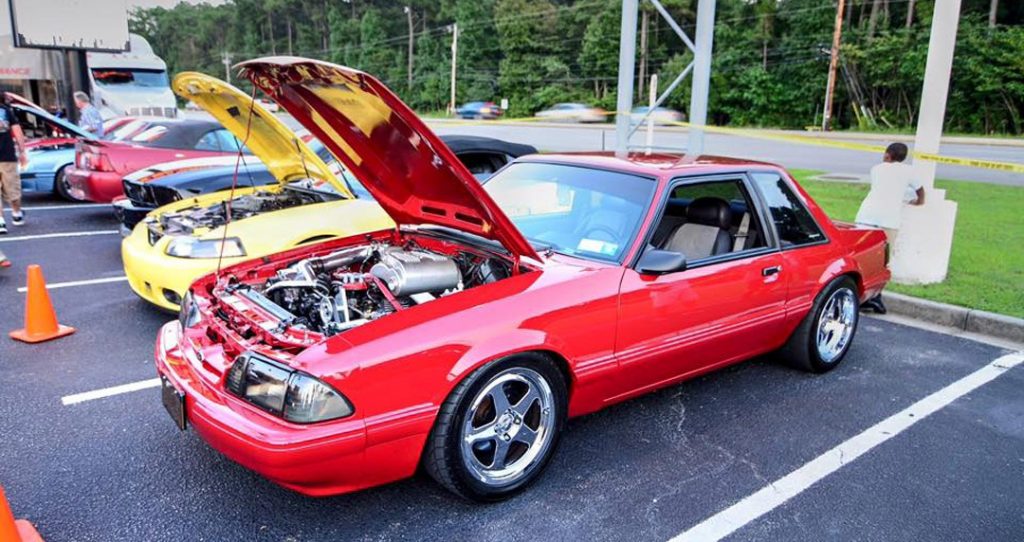 Thanks for sharing this beautiful fox notchback!