We have here an excellent example of a super clean, tastefully modified fox body notchback. Alex is the proud owner of this fine Mustang and has been chasing this dream since 1991, as a 16 year old kid seeing these loud and fast foxbody Mustangs in his neighbourhood. Alex has spent years trying to find "the one" fox that met his rigorous criteria and to be the family project.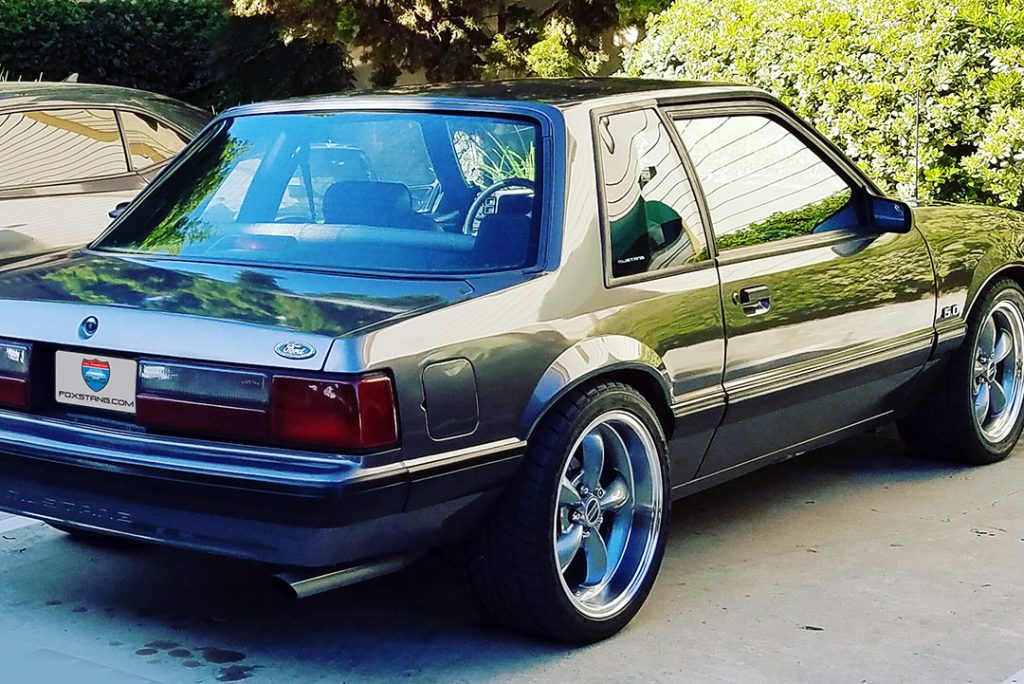 And you can tell or certainly agree this notchback was well worth the wait! Alex says he found this gem on Craigslist and has owned it for 3 years. This beauty has some mods like BBK CAI, long tube headers, Edelbrock Performer II intake, a mild cam, MSD ignition, line-lock, electric fan and a bunch more. The interior of this notch is the much sought after factory black and Alex assures me it's mint with no missing or broken parts!
The wheels are 18″ American Muscle Bullet wheels.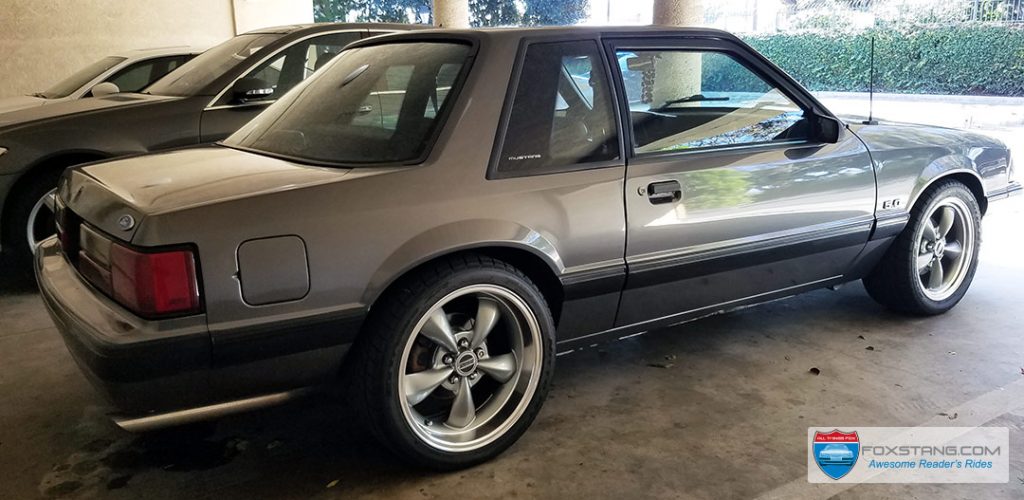 Thank you very much, Alex, for sharing your magnificent fox body Mustang!