This fantastic and very clean '82 Mustang was bought by Mike on eBay while he was looking for his first Mustang which was a white '85 GT. This particular 82 has had some appearance and mechanical upgrades, which looks so factory that you'd think a 4 eye clip was added to a 90's foxbody! Very well done! I'd be very proud to own this sweet white 82 Mustang!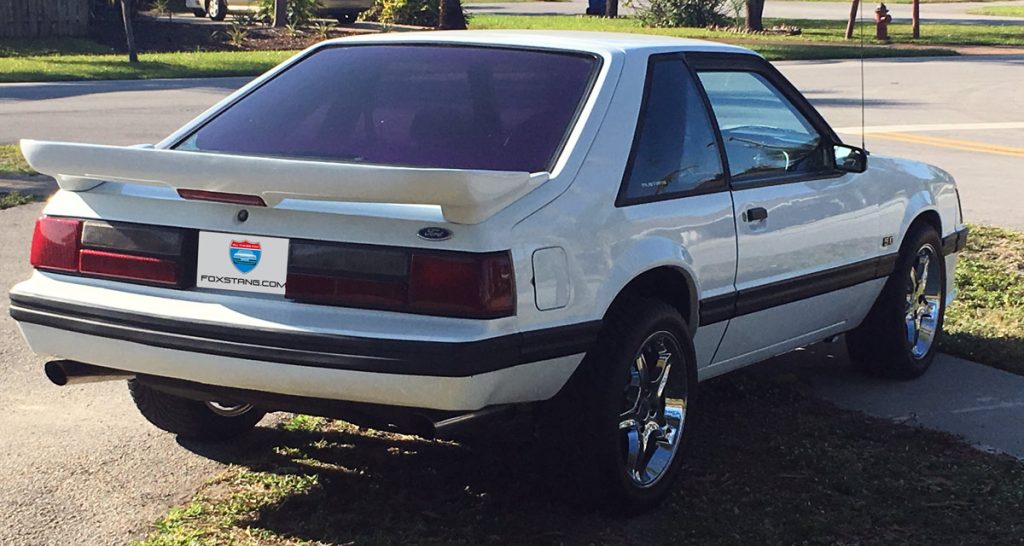 The engine bay is super clean and very detailed, even the hole for the factory airbox was added to this 82.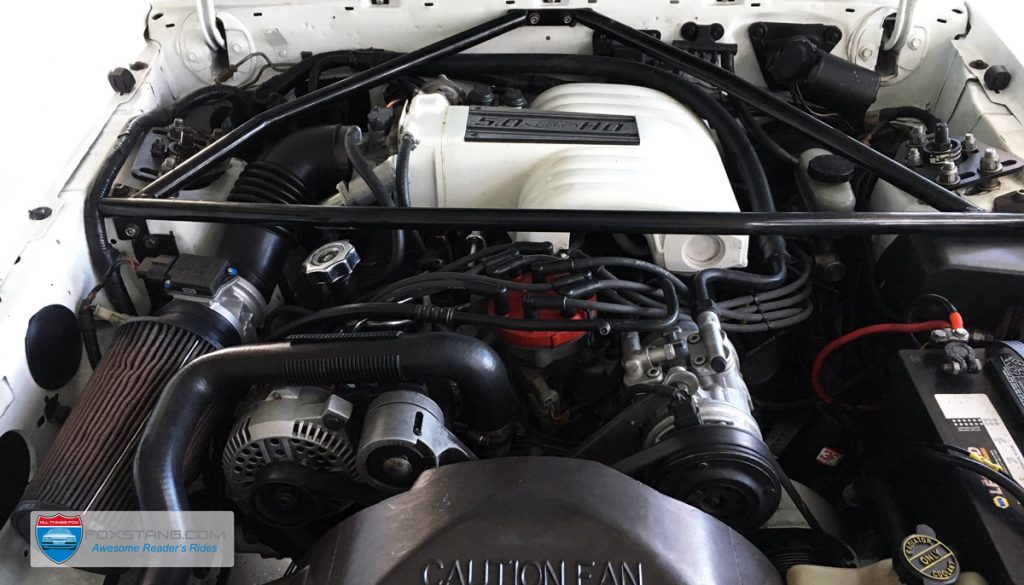 The black forward facing hood scoop and appropriate black trim really helps to contrast the bright white.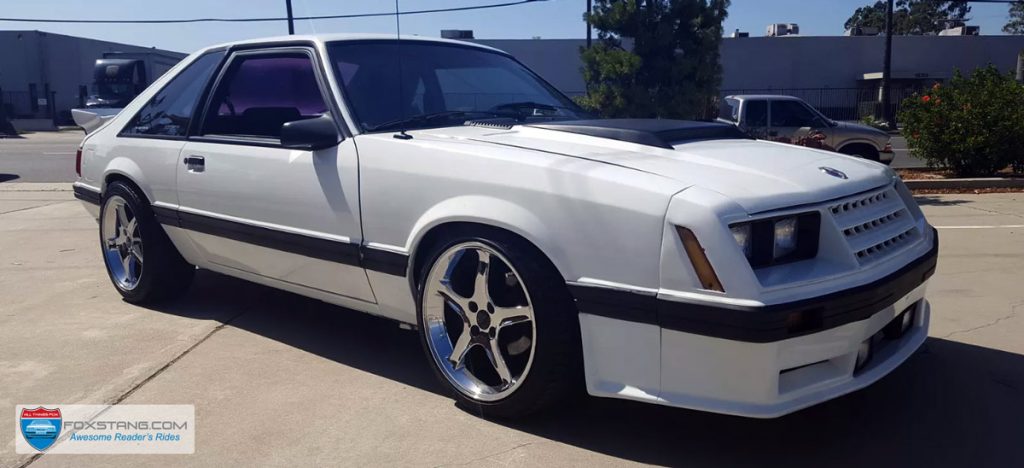 This fox also features a very clean OE black interior upgrade.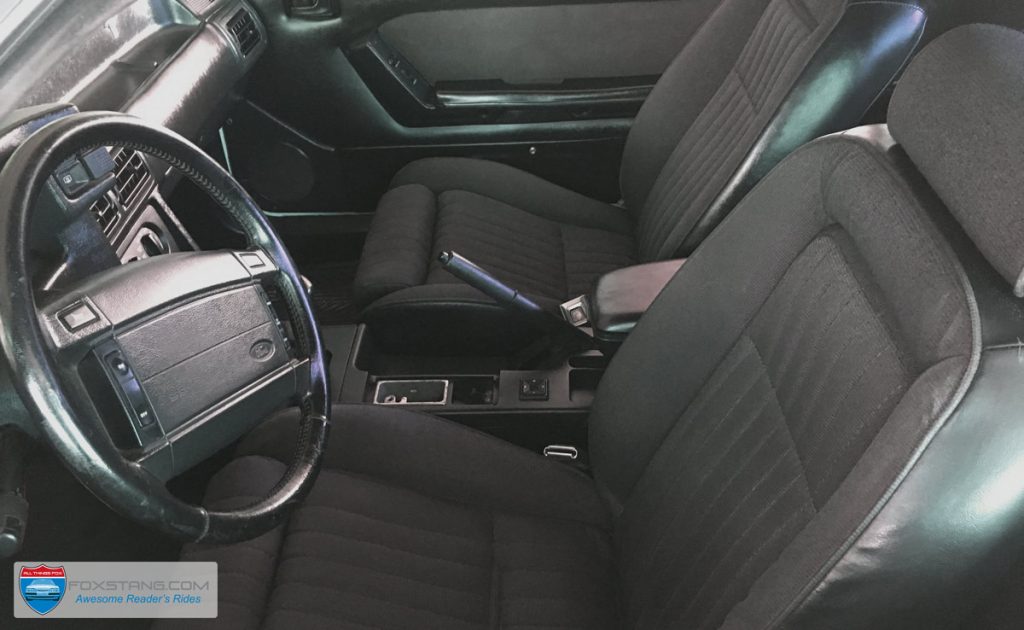 Mike is one lucky guy, this classic foxbody is an excellent cruiser and head turner!