Ryan's black 93 LX Coupe named "MODFOX" started in Ryan's hands as a roller in 2011 and finally hit the streets a few years later with a supercharged 2004 Mach 1 engine in front of a T56 and 4.10 gears. Ryan has been interested in Mustangs since the young age of 16, his second car ever purchased was a burgundy 86 GT with Supertrap mufflers.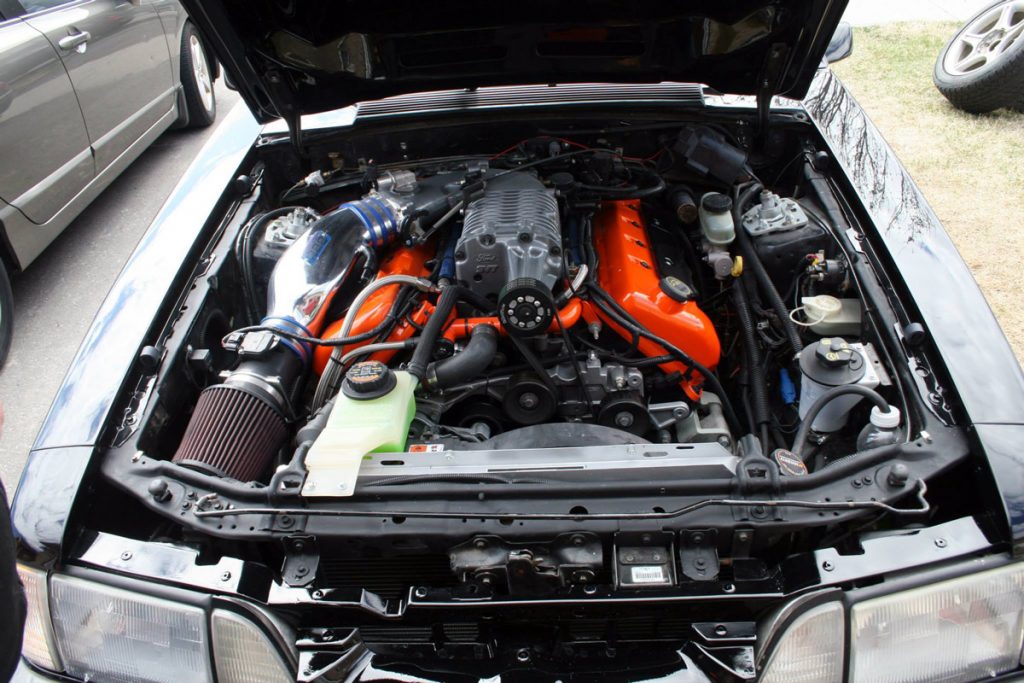 MODFOX has been meticulously modified by Ryan with some help from "ZR Rick" from the Toronto Mustang Club and tuned by Diego Lopes from DCT to the tune of 460 RWHP and 430 ft-lb of torque. Ryan's notchback also has QA1 coilovers, Team-Z and UPR suspension, 18×10 and 18×9 Satin Drift wheels for the 5-lug conversion with Cobra front brakes.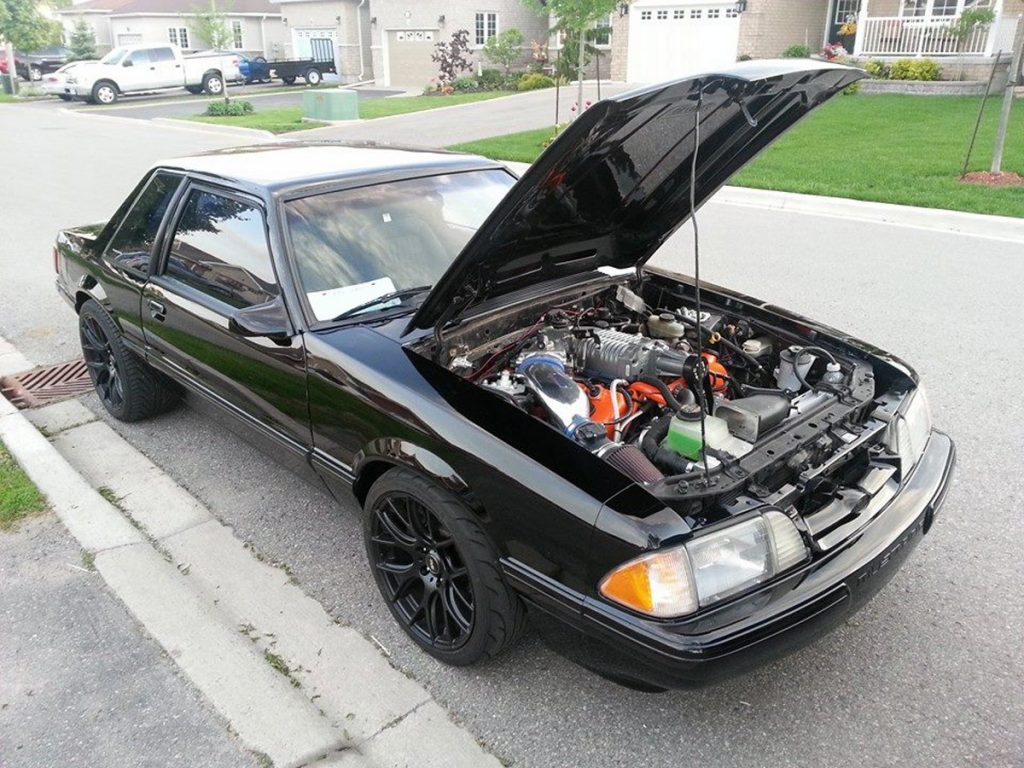 This awesome coupe's interior is mostly stock black with a 7" touchscreen GPS/NAV/DVD as well as a mount for a tablet for all those sweet digital OBDII readouts. Pictures don't do this notchback much justice, it's been repainted Ford black with 6 coats of base and another 6 coats of clear for a perfect deep and glass like finish.
"The only exterior modification is a Cobra R hood from Cervini. I need the hood clearance for the cobra supercharger."
Currently the MODFOX is under the knife because near 500 rear-wheel HP isn't enough for Ryan. This notchback is undergoing a Twin turbo Coyote swap matted to a 6R80 transmission pushing out up to 800 RWHP!