After several years of being "Foxless", and like with any addiction, Steve suffered from withdrawal and spent most of his free time on the classifieds looking for his next "fix" and this Jalapeno red beauty landed in his searches one day. Not even owning a car (lived in a big city at the time), Steve called in "sick" for work, rented a car and hauled arse to get to see that sweet 86. Minutes later, a deposit was made and the car was picked up a week later.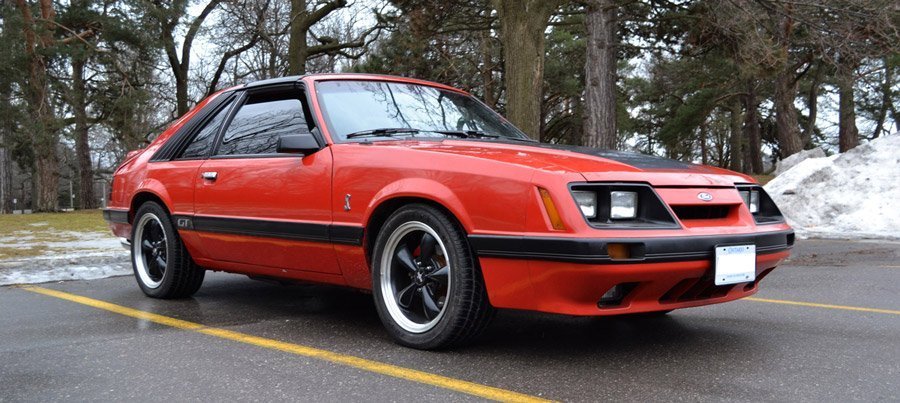 The 86 T-top was in decent shape, the seller was brutally honest with the quirks. It had a Paxton Novi 1200 on the tired old 86 (stock) block. 5 lug swap done using Ranger axles and Lincoln rotors up front.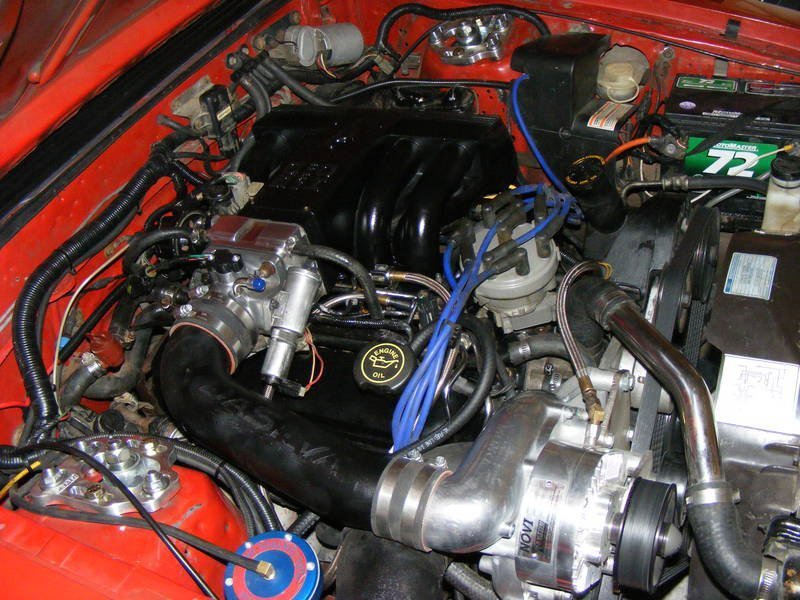 The interior was a "gut job", just kind of a disaster.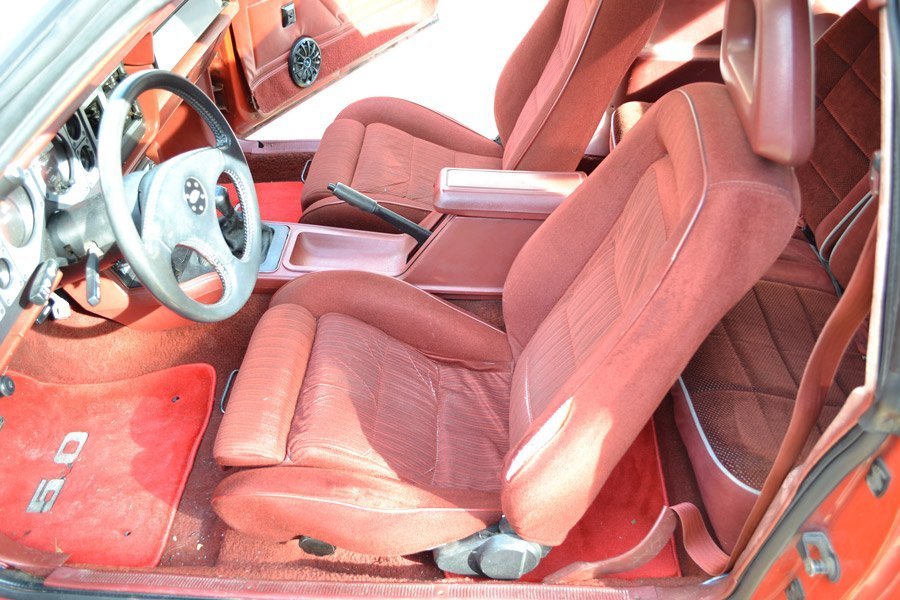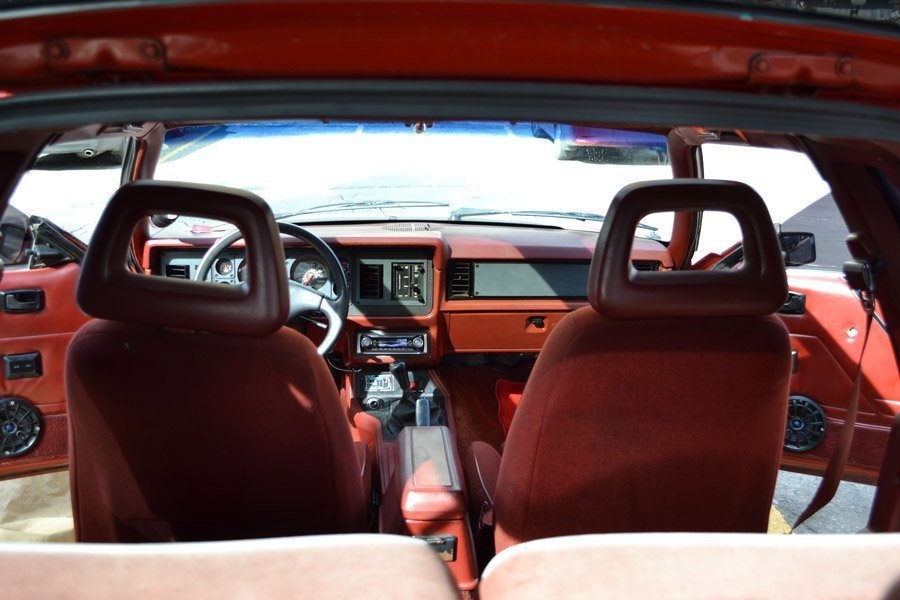 But Steve (working out of an underground parking garage) took the interior apart and started to swap in black parts and eventually things really picked up with he moved to his first house (yay with a two-car garage).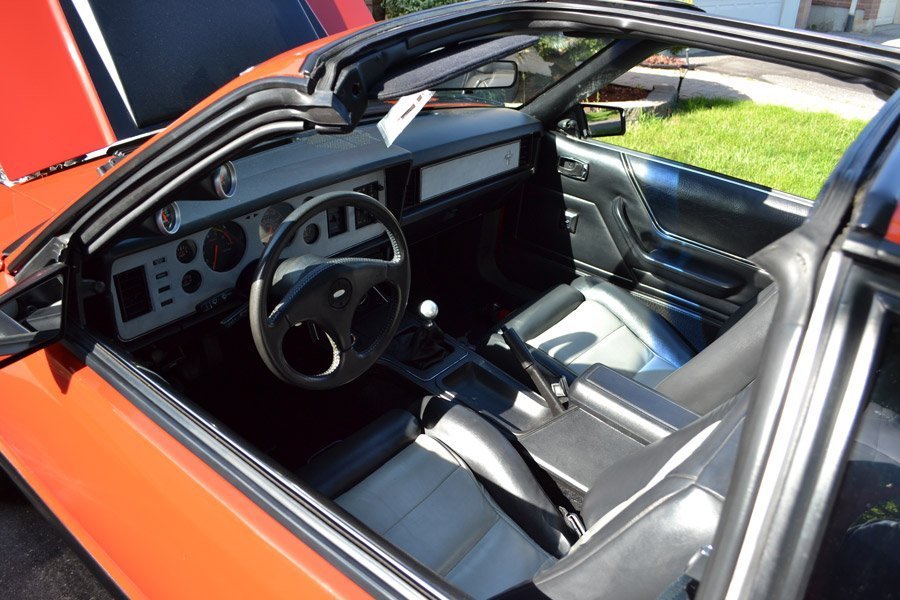 Some unique things done: Steve took some stock woodgrain (LX) dash and bought a flocking kit to replicate the SVO dash inserts, as you can see here it adds some class to the interior. Steve put in some newly upholstered GT seats in black and grey to make it all match. Add to that the typical boost gauge stuff in the A-pillar and Steve replaced the 80's "info panel" with an air-fuel gauge.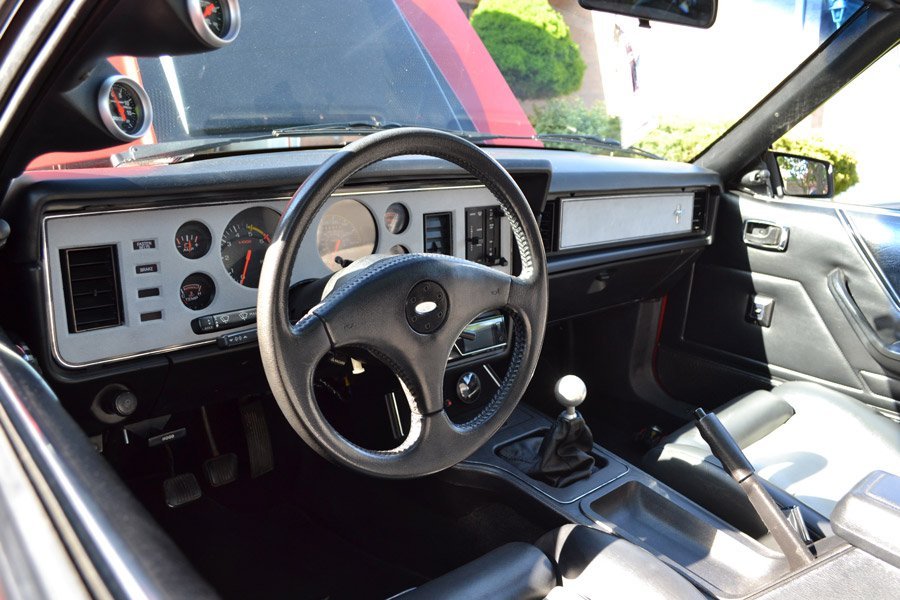 The tired engine was blowing more smoke than air so Steve replaced it with a Fresh 306 out of an Explorer (with GT40 heads) and a simple little E303 cam. It eventually put out almost 400RWHP at this stage. Steve took an opportunity to detail the engine bay.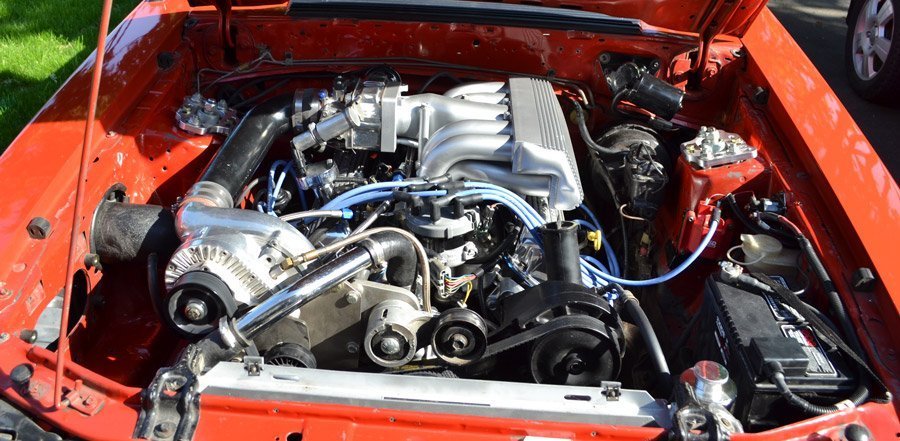 The "old school" 5 lug was replaced up front with SN95 spindles and some 03 Mach 1 wheels to finish the OE-ish look.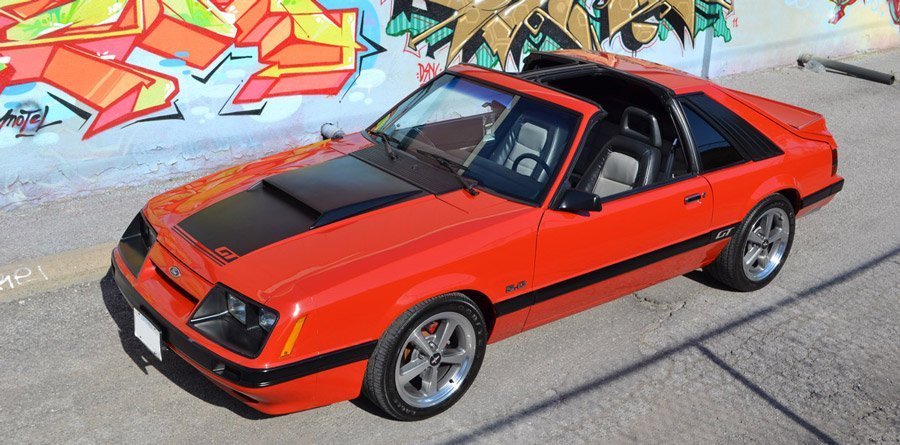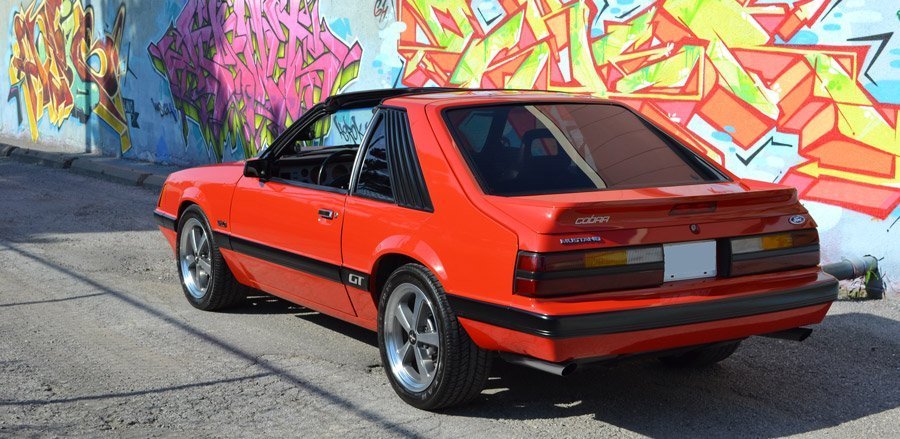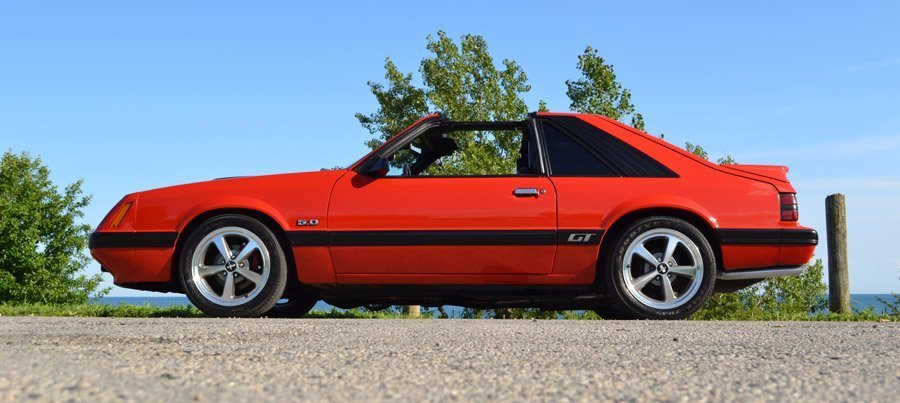 Pretty sick 4-Eye! Steve shared his fox obsession with his late father. But he had the gramps 4-door Lincoln Fox.

Steve highly regrets selling the 86 as most of us fox guys do. But now has a pretty solid 87 notchback, you can read about here >