I'm like most Foxbody Mustang owners, I not only restore my own, I find every excuse to take it out of the garage – even if it's getting groceries (hey a few bruised apples from swinging sideways is a small price to pay). I also tend to think the Fox is one of the best Mustang generations ever made. A little bold and I know the newer Coyote Mustangs have a lot of awesome features and all that. But something about the fox that keeps me, not only interested but 100% obsessed! Here are a few of my reasons!
1. It's like a blank canvas you can drive
The Fox Body platform has been in use from 78 to 93 and modified along the way from SN95 to NewEdge. You can take a 1986 Mustang and install brakes from a 2003 Cobra or interior from a 97 GT. You can turbo or supercharge the Windsor 5.0, or swap it out for a 351 or a Modular or even the new 430HP Coyote. There are so many parts available for the Foxbody Mustang from the aftermarket or even borrowing parts from other generation Mustangs that the possibilities are almost endless. The fox Mustang was instrumental in developing a strong market for aftermarket racing parts and it still has a strong following!
You can do anything from concourse restoration to a road racer, drag racer or even a drift car. There are a lot of parts for suspension, drivetrain, brakes and plenty of factory replacement parts available from sites like LMR. There's so much support from aftermarket parts to a huge community of fox Mustang owners willing to help out when they can.
2. You need to know how to drive – to survive!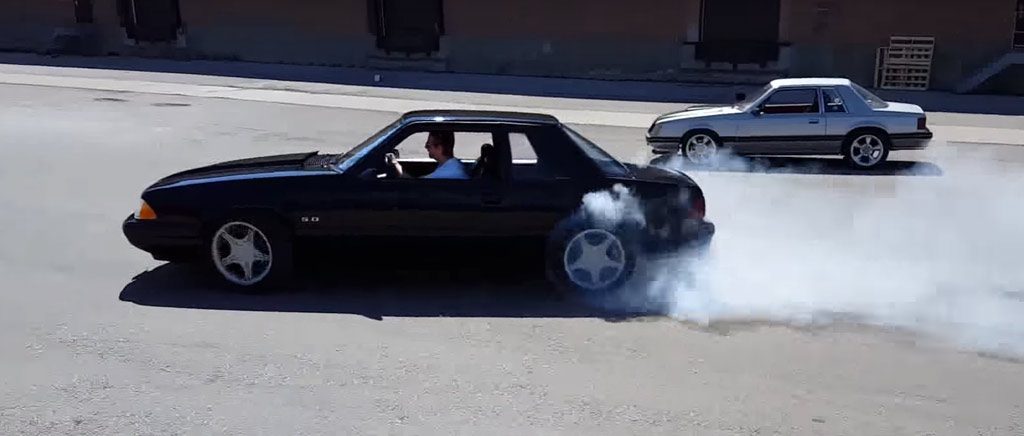 With some of the lighter foxes weighing in at or less than 3000 pounds (some no-option V8 coupes are 2800 or 2900 pounds), it was quickly seen as a great platform for drag racing and much more because Ford will never be able to produce such a lightweight and compact sized Mustang again.
Today's cars are equipped with ABS brakes, launch control, traction controls, and a plethora of nanny devices that practically take driving away from the driver. The fox Mustang puts the responsibility in the hands of the driver, there's no nanny devices and no security features. Because of this, you feel connected and the drive feels raw and powerful. It's easy to end up facing the wrong way and it takes restraint and skill to drive a mild fox Mustang safely. That's part of the fun! Because there's no pillar airbags and rollover protection, these Mustangs have a good unobtrusive view of the surroundings. You really appreciate the Foxbody's compact size when driving it, it really is reminiscent of the original Mustang.
3. A large community of enthusiasts
I've often said that when you buy a fox it's much more than just another car. The foxbody comes with a very strong cult following. We even have our own "wave" when encountering another fox Mustang. It's been my experience that fellow Mustang owners are much like an extended family willing to help out when they can, answering questions, giving ideas and helping those of us suffering from "summer car withdrawal syndrome" SCWS through random thoughts and discussions. Of course, like any large family, it's easy to get into squabbles. Like converting a 4eye fox to an aeronose on FourEyedPride.com or talking LS swaps on certain Facebook groups.
Most foxbody owners are more than happy to shoot the sh—t and talk shop for hours. Good friends, cold beer and shop-talk comes with these cars. It's much more than a boxy 80's sheet metal with a 60's power plant, for many it's a serious obsession. Have a look at some of the communities featured fox Mustangs.
4. The next collector craze – Fox Mustangs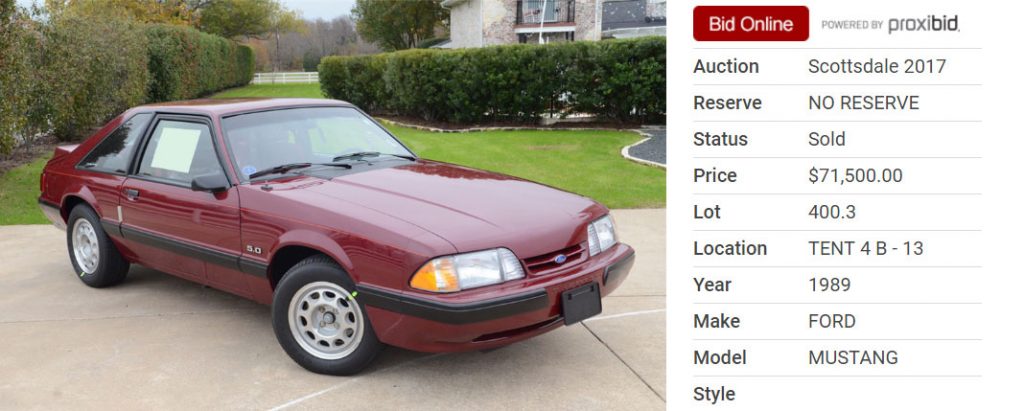 It's true they produced a lot of Mustangs from 79 to 93 but unmodified original-paint V8's are extremely hard to find today. Despite what some may say, they can have low production numbers like the 1986 notchbacks with just over 2800 produced with a 5.0. There are some very rare colors like Dark Slate Metallic as well. There's no hiding the fact that the 3rd generation Mustang is going up in value as people feel more and more nostalgic about them.
5.The most "truest" form of Mustang since it started in 64
WHAT!? No it's true, the fox body Mustang is the true reincarnation of the original 1964 pony car despite not having a bunch of fake scoops. Think about it, the original Mustang was a "prettied-up Falcon" designed to be a more exciting car for the masses. What is a fox Mustang? It was based off of the Fairmont chassis and encompasses everything a true Mustang is, at it's DNA level.  In fact, that was one of Jack Telnacks (in charge of the design teams) key design requirements. Learn more about the history of the fox Mustang.