We're big fans of the 4-eyed coupe and Ben's is no exception! Ben got involved with Mustangs when he was promised his grandmothers' 66 Mustang, but that didn't work out as planned and, as with many of us, a Foxbody caught Ben's attention in high-school. He knew had to get one too. This sweet 86 coupe is Ben's first Mustang and what started the fox-addiction. This Fox was Ben's daily driver through college and now that he has a stable job and a career – his 86 is now being built the way he's been dreaming about all these years.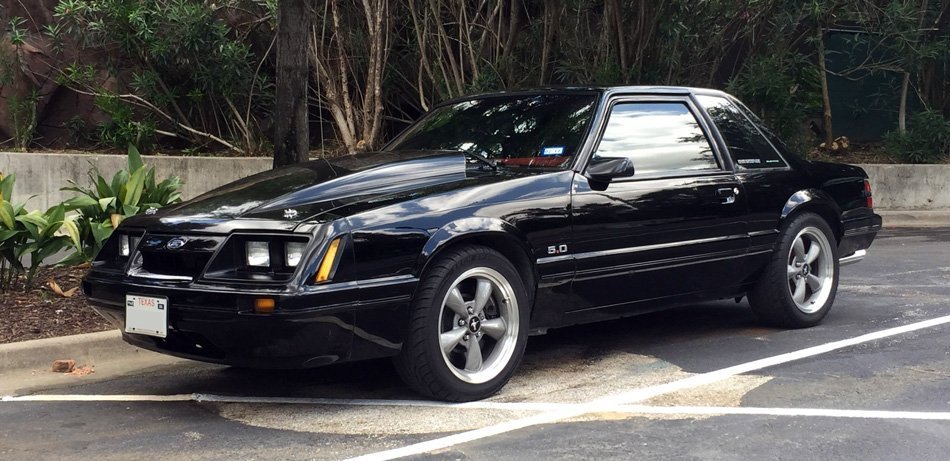 When Ben was looking for his first Fox Body Mustang, he was originally looking for a hatchback, loved the style and the added bonus of hatch space that provides ample room for a killer sound system. But after reading the classified daily and several visits later, he came across this 4-eye'd notchback Mustang and ended up buying it. The previous owner gave him a little back history. He was the second owner, but considered the 1st. The car's history started off as a gift to a retiring detective in Texas. He basically couldn't drive stick and it ended up in a police auction, which the previous owner purchased. Ben has done his research on it, story adds up however disappointed to find out this wasn't an SSP car.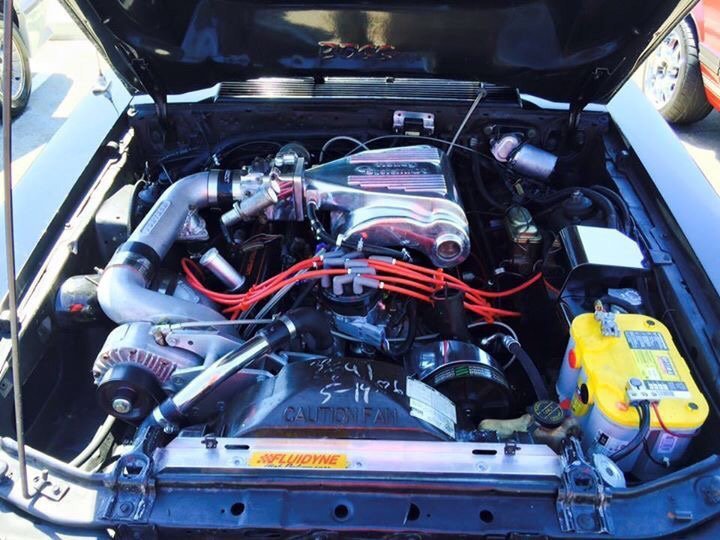 Powered by a supercharged 306. Uses a Pro-M 80mm meter, Paxton Novi 1000, 75mm throttle body and a Holley Systemax 2 intake. Also sporting a custom FTI cam, AFR 185 heads with upgraded springs and Scorpion 1.6 rockers. Block is still using stock crank, but using Scat rods and forged pistons, all balanced.
The suspension consist of a Kenny Brown super subframe connectors welded in, and a 4 point lower. The rear had D&D Motorsport upper and lower control arms. This foxbody has been 5-lug upgraded sporting Cobra brake kit and the rear just used ranger axles and still on drums. And rolling on the classic bullitt rims 17×8 in the front and 17×10.5 in the rear.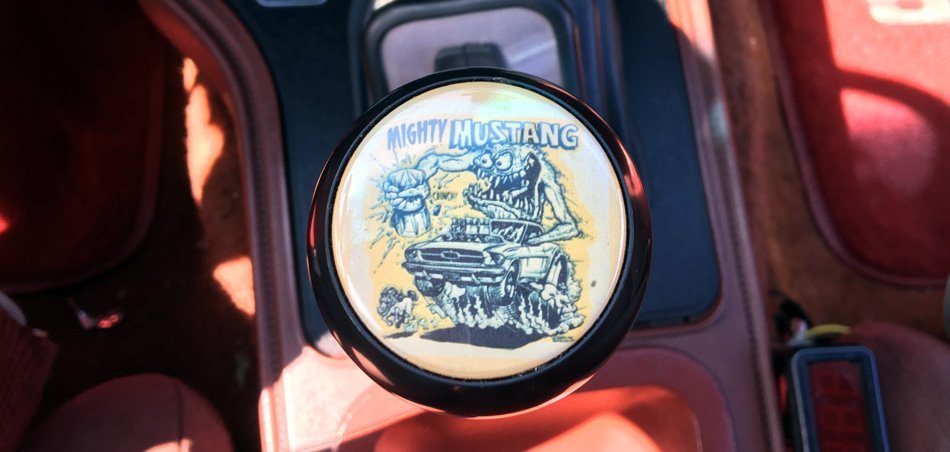 The interior features the stock canyon red option with the sport seats. This 4-eye has the the usual 5" SVO monster Tach with gauges on the A pillar for boost and water temp. Since it is a 5-speed it sports Hurst equipment topped with a custom shift knob, with an Ed Roth design.
Ben tells us his 86' has been photographed by a magazine Modified Mustangs back in 06', but due to editor demands and scheduling it never got published. However, some photos he has taken have made it some various parts places and made front coverage on the 3rd day of the Hot Rod Power Tour in 16'.
Shout-out: Ben is a Member of one of the greatest Mustang Car Clubs that is recognized in Houston, Tx, Space City Mustangs!