Chris grew up as a car guy and always knew Fox Body Mustangs as fast and cheap! Chris realized that if his fox was going to be anything special, he'd have to build it himself or pay a small fortune to get it done. So he actually BUILT a garage so he can properly build his Foxbody!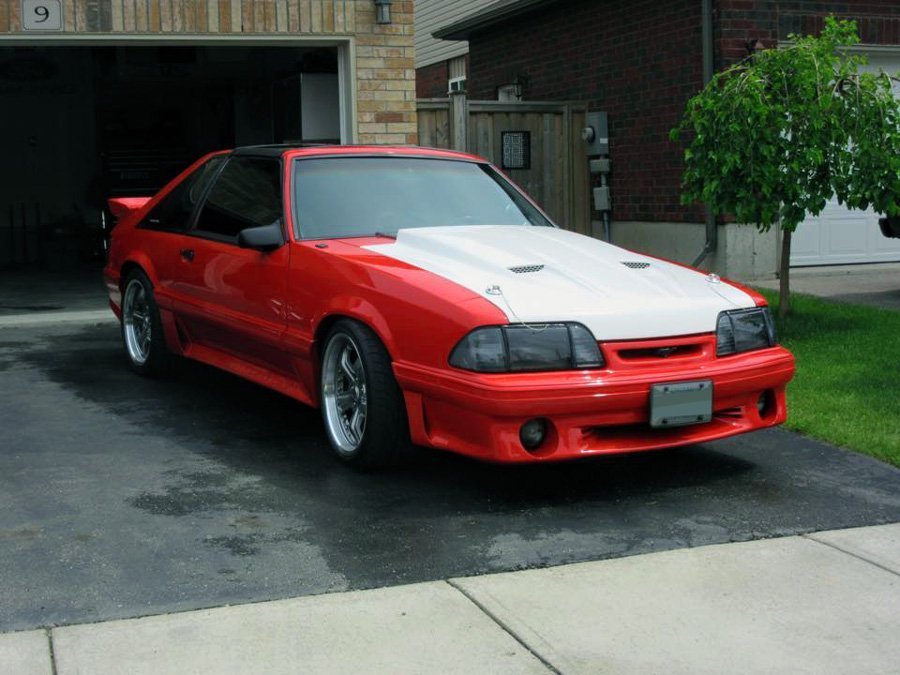 Chris started out by building a blue 87 GT but when he found that the subframe and body were too far gone to save. He lucked out and found his 87 GT t-top shell.
It currently has a Kenne Bell driven 302 Boss block (bored to 306) and a Tremec TKO600 but after fighting with the setup, Chris is going back to NA. The new setup will feature an Aderson cam, power-pipe, GT40 swirl heads, Edelbrock Performer intake, 90MM MAF, 24# injectors, manual steering rack and electric fan conversion.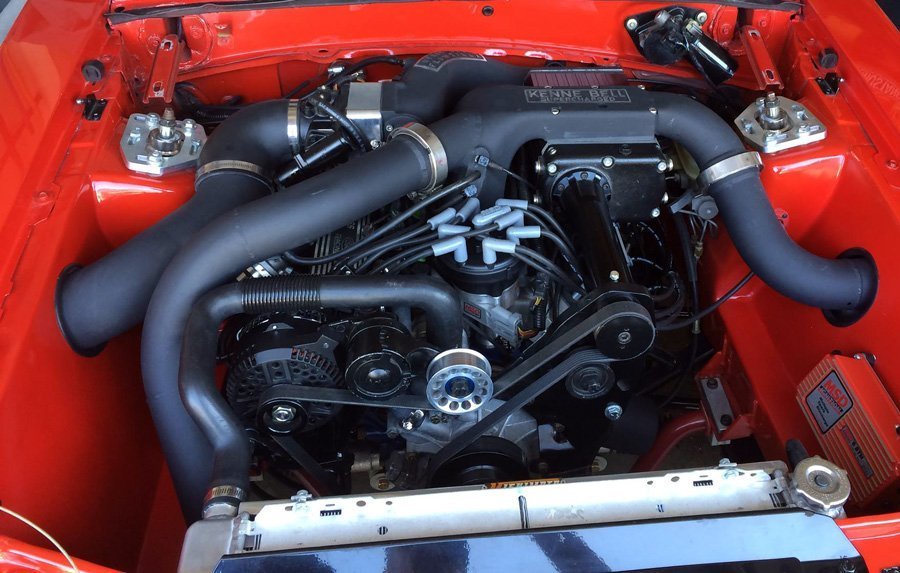 The suspension is a TeamZ K-member and A-arms, UPR coil-overs, strange adjustable shocks, Eibach sway bars, Maximum Motorsports adjustable lower control arms, Cobra front brakes, SN95 rear brakes, 18″ Shelby Razor wheels.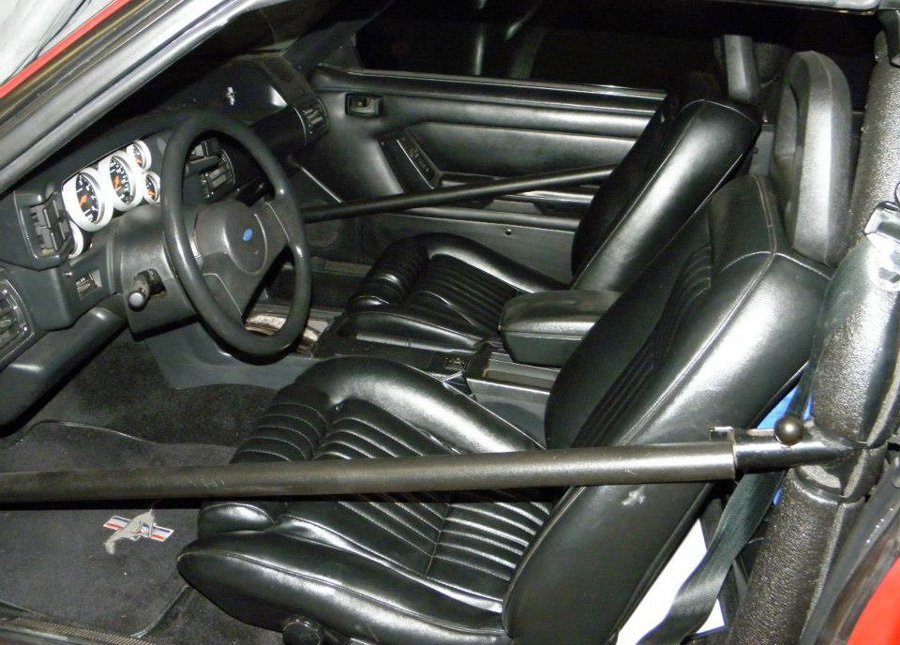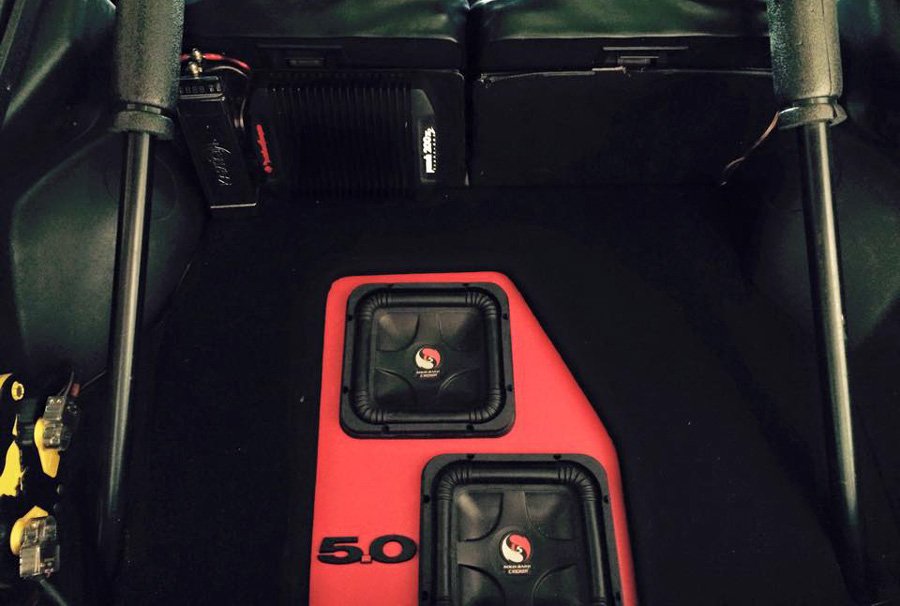 Interior features a black conversion from a 93 Fox and 6-point cage. Chris points out it's a "love-hate" relationship but his Fox is evolving over time.