Jeremie tells us he always loved Mustangs and at 15 he got a job at a carwash, a year later he bought his first car, a 1986 4-Eye'd Foxbody Mustang. It wasn't a 5.0 but it didn't matter to 16-year-old Jeremie, he was excited to own a Mustang. As he got older and had many other Mustangs (including classics), the Foxbody was always his favorite (and rightfully so).
This 1993 convertible Foxbody started out as a white feature car roller that Jeremie purchased from someone who was moving and didn't want to take the project with them.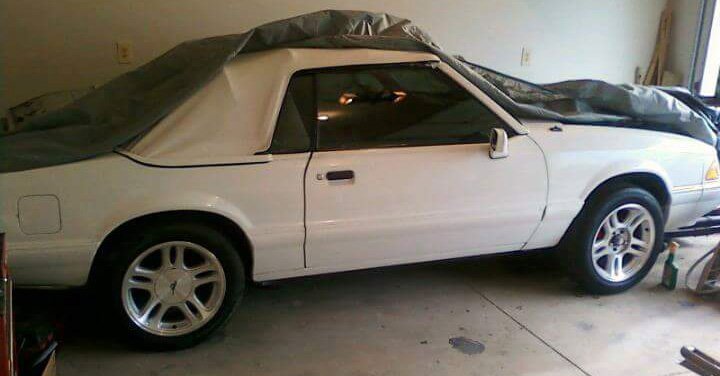 Jeremie started the project with a 393 stroker but went polar opposite and changed the setup to a 32 Valve Aluminum Cobra engine for it!
Not only that but this Foxbody got a complete restoration and some of the chassis mods include: Eibach lowering springs, UPR Camber Caster Plates, Team-Z Tubular K-Member / control arms, 5 lug Conversion using Cobra brakes. Strange axles & 3:73 gear and BBK rear control arms.
The 32V was bored 20 thousands, Forged Crank, Forged Manly H-beam Rods, Forged MMR Manley Pistons, Fully ported heads with valve job and, sitting on top of all this, a Kenne Bell Super Charger!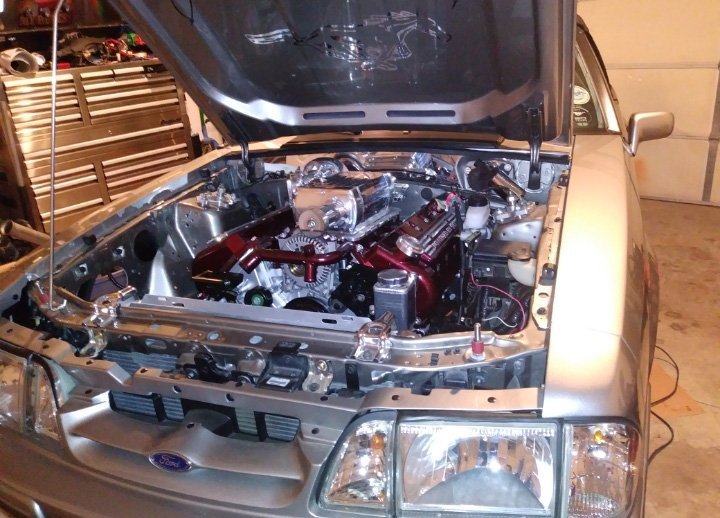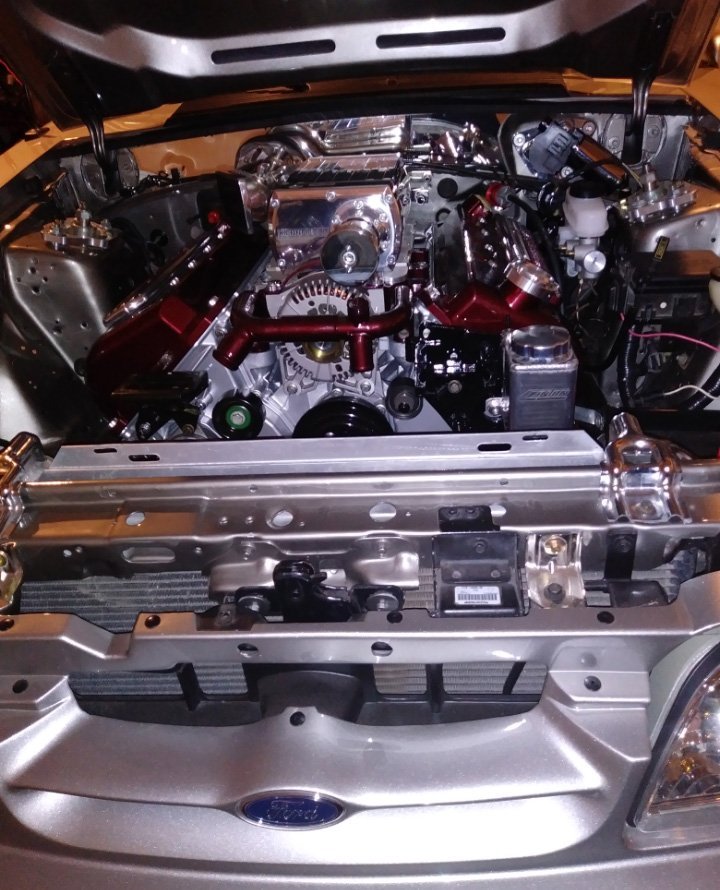 The original white interior was gutted and upgraded to white (originally white) with a fitted SN95 Cobra dash and console.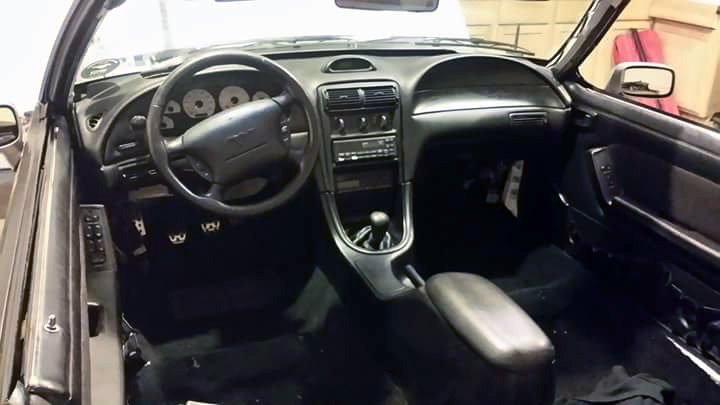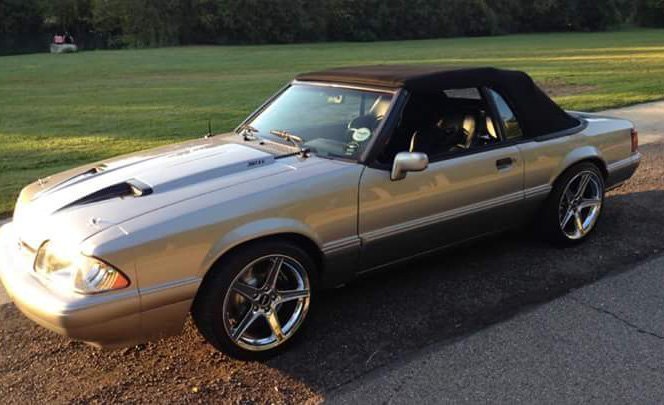 Jeremie tells us a kid's dream can be a man's goal, he's been at this fox for many years now and says he is finally getting close! Staying focused and having a idea can take you a long way. Buying one part at a time can take awhile but its worth it in the end. A work of art doesn't happen over night.