This is a great example of an untouched fox Mustang. This 86 is all original except for the exhaust (who can resist changing that?). Matt started his love for foxbody Mustangs with a 79 Tangerine notchback which was handed down by his late grandfather. He also owned an 86 GT hatch and a 93GT convertible. His current 4eye was purchased as a tribute to his grandfather.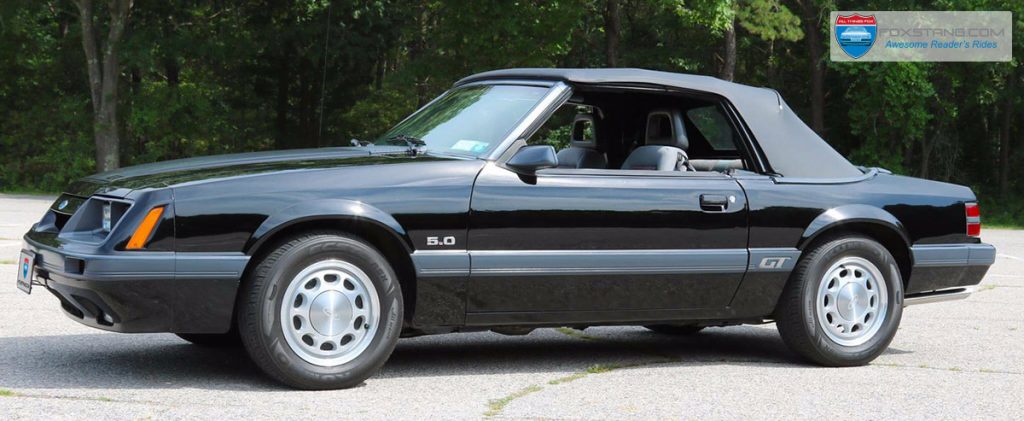 This really is a beautiful 86 GT, Matt must spend a LOT of time detailing this fox!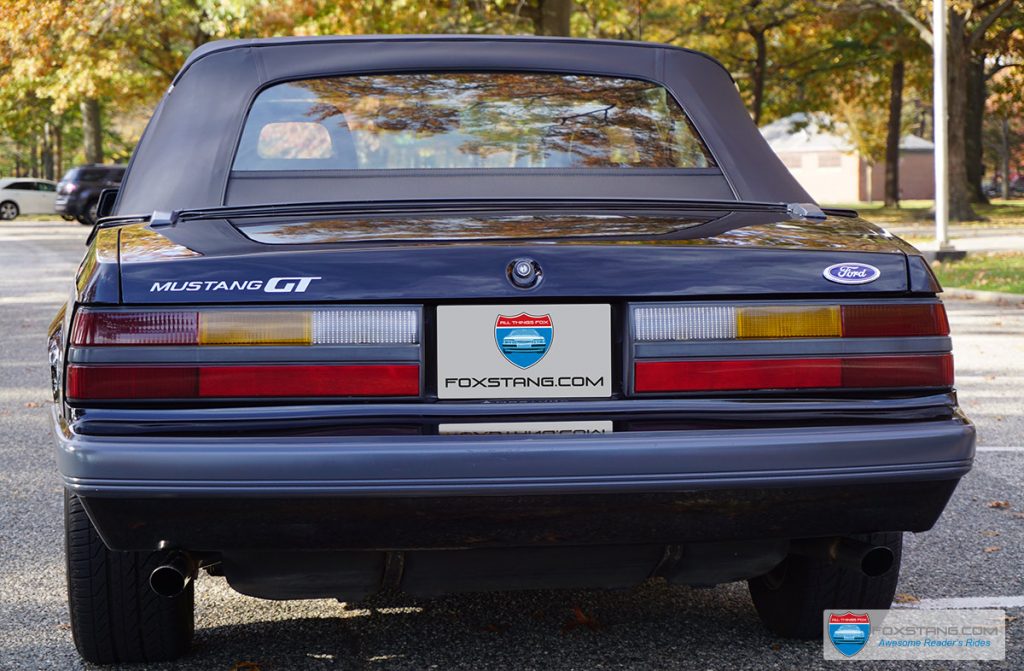 sds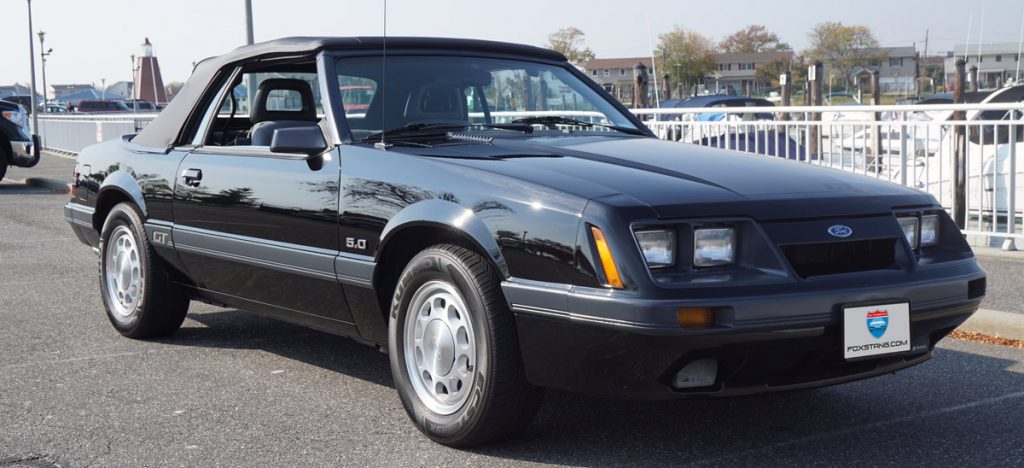 The interior looks to be in great shape, anyone would be proud to own such a clean fox!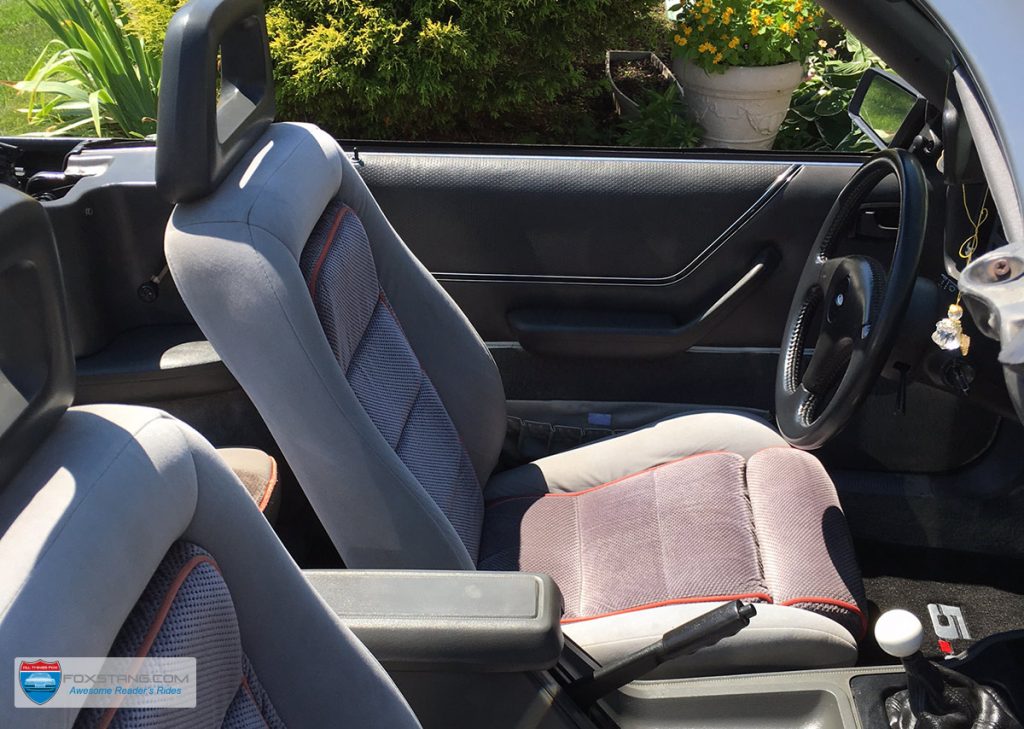 The engine bay represents what a factory fox should look like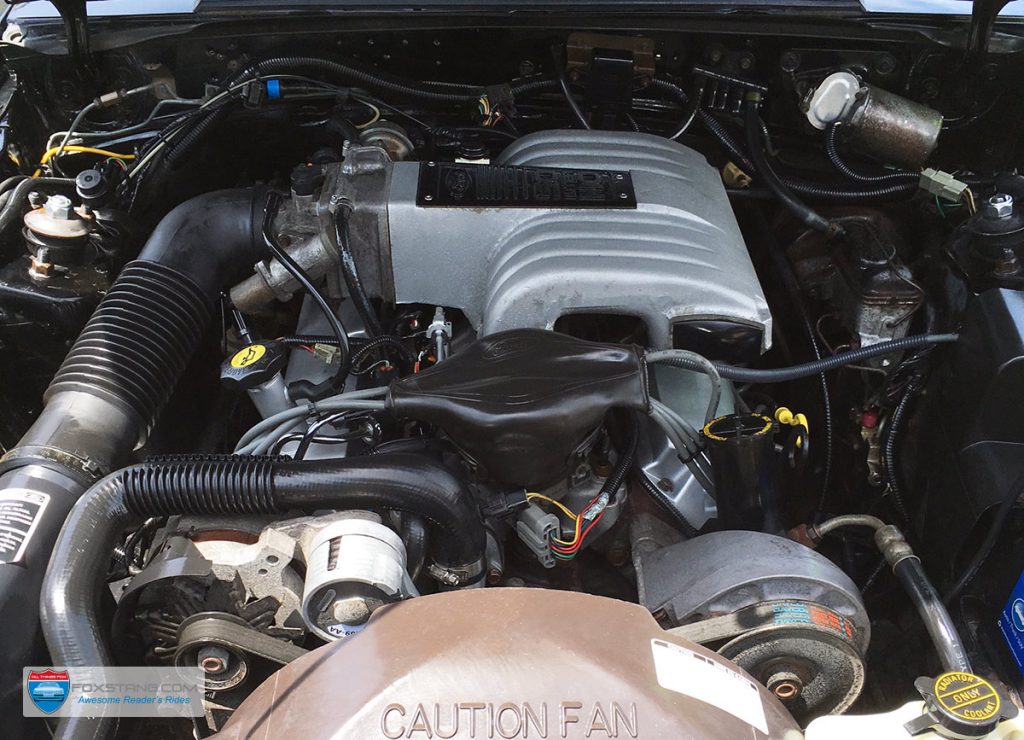 Thank you Matt for submitting this great example of an 86 Mustang GT!