What's the point of a strut tower brace? Well, it ties the strut towers together and to the firewall to increase the unibody's rigidity. More rigidity in a Fox body Mustang is more than important. This simple modification helps to reduce dashboard rattles and prevents some alignment changes during hard cornering.
Why Maximum Motorsports?
I'm personally a fan of their products, you do get what you pay for and the fit and finish of their products have never let me down in the past. I also needed to make sure the brace cleared my intake with an intake spacer. It also works well with the MM caster camber plates. The Max Motorsports version also ties to the pinch welds NOT the back of the firewall which is not really a solid place to add any type of "stiffening" product.
Installation
Installing the brace is relatively simple, it takes about 30 minutes to install. I have a few comments to add to the instruction manual though.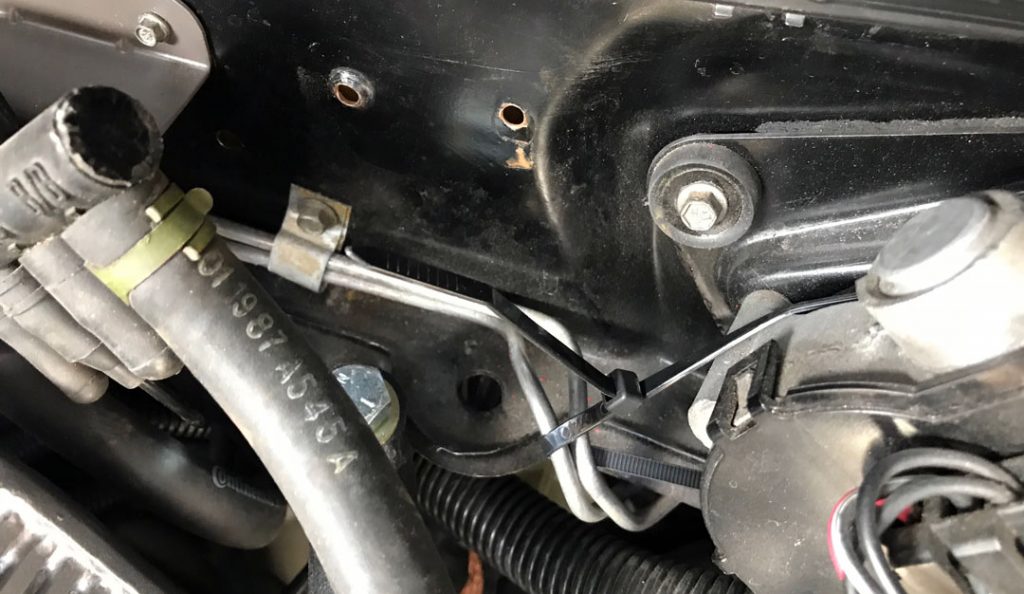 I found that the brake lines to get in the way so I used temporary zip ties to move them out of the way.
You also need to remove the vacuum tree and relocate it about 3/4″ above the existing holes (yay more holes in the engine bay).
As far as drilling holes and bolting the thing to the strut towers, I started with the vertical holes (ones facing the front) to push the bar towards the firewall (after loosely installing it to the pinch weld). This helped position the strut bar so I could drill the for the top bolts.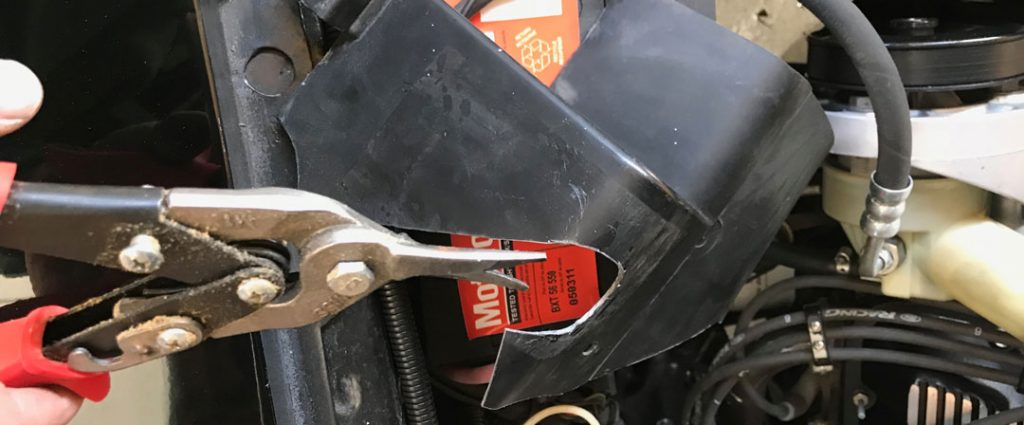 If you want to cover the factory wiring mess, you will need to cut up the coil cover to fit.
It's not ALL good!
A couple of things… one, it's not super cheap for what it does. It's also added weight, upfront and up high which is detrimental to good handling. The last thing to think about is, with the brace, your fox body Mustang will require a bit more work if you need to remove it perform some engine work.
Conclusion
It did make a change in how the car feels. Mostly due to lowered NVH (Noise, Vibration and Harshness). I think if you do a G-load brace at the same time, it will be a better compliment.  I did this modification as part of a larger process to install the tubular K-member, control arms and coilovers.