When you ask Robert, why are you into foxbody Mustangs and how did you end up with your 84? He answers: "It is a great looking car and you get more bang for your buck. I wanted to do a fox for years and I finally did a complete restoration on my 1984. What got me involved was here in Ohio, no one does them up for car shows and I wanted a car that no one else shows. I have been a mustang lover for 30 years. I also work at a restoration shop and my Boss wanted to do a fox body so we did mine."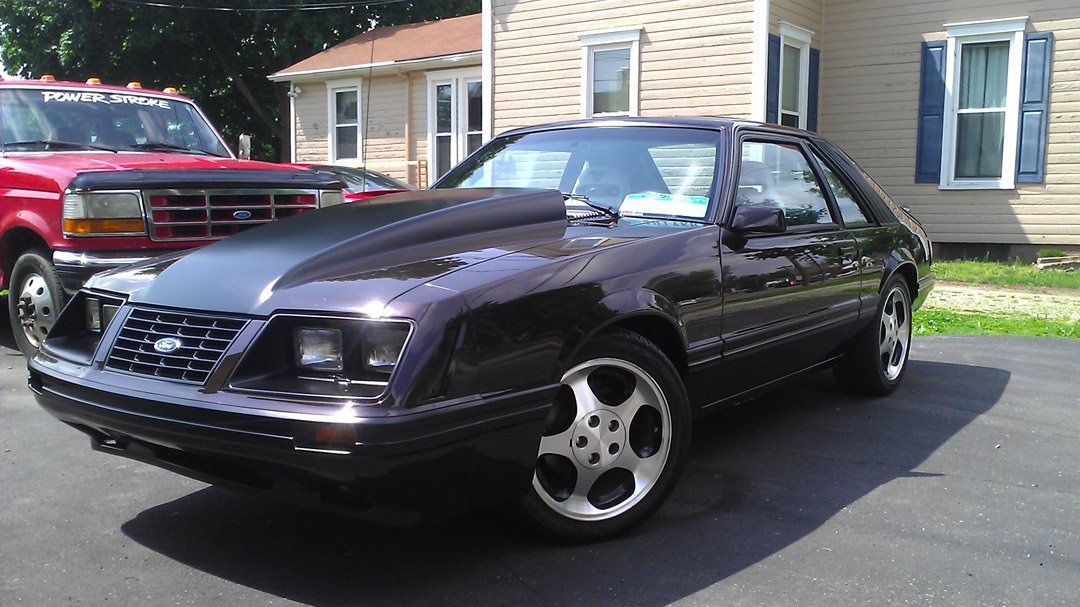 This 84 Mustang had a wire tuck done, all holes in the fenders filled in the engine bay. It was a father and son project. The car was originally white with black exterior and canyon red interior which me and my son switched to black. It has won 10 car shows and 2 of them Best of Show.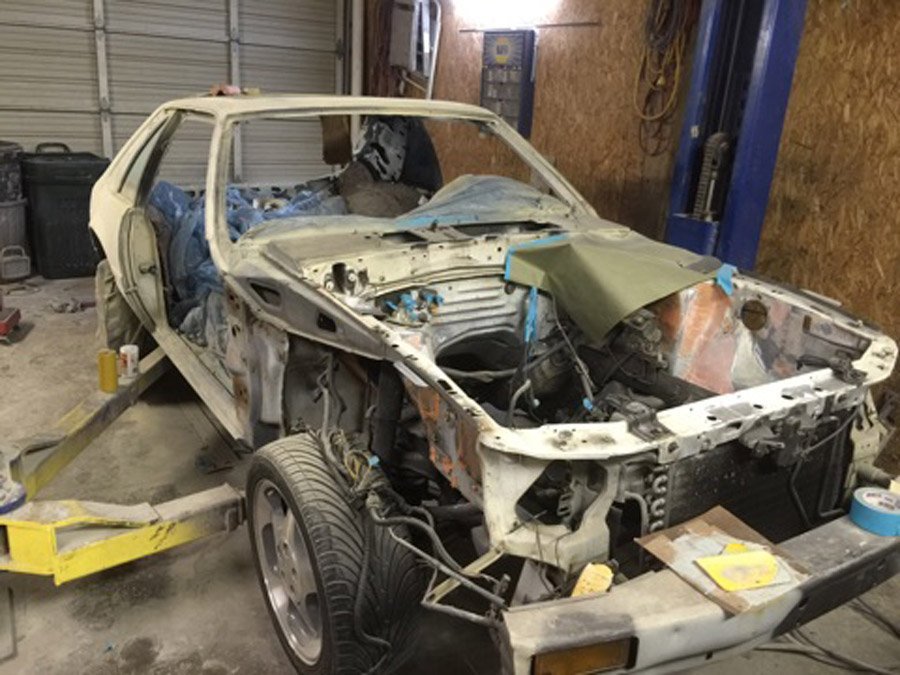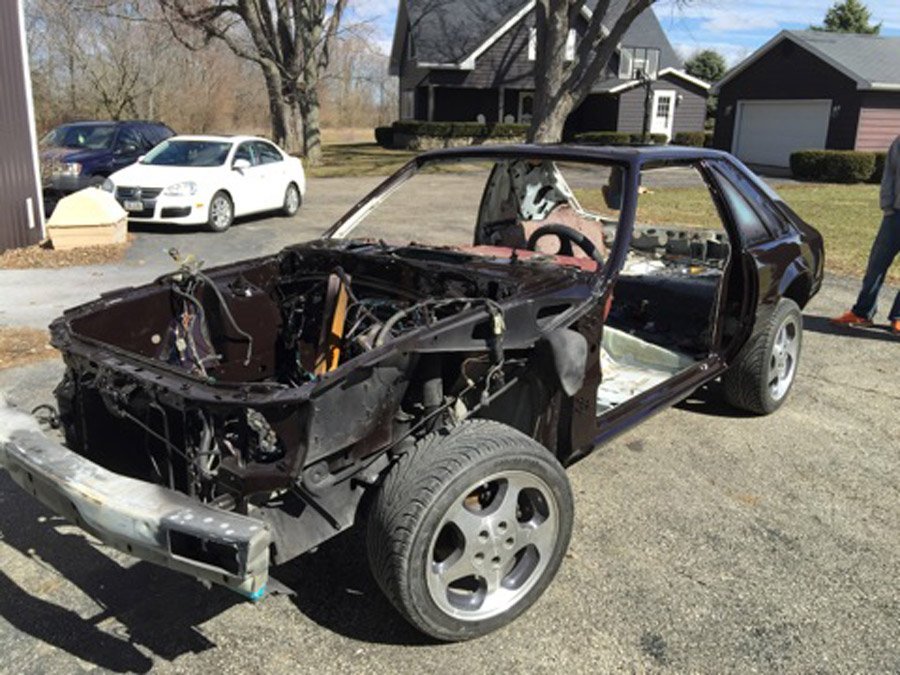 It is a 95 cobra motor stroked to 347 and a Weiand 174 supercharger. All original brackets and pulleys has been chromed. A/C Compressor has been polished out. It has a dual center force clutch with a Tremec TKO transmission.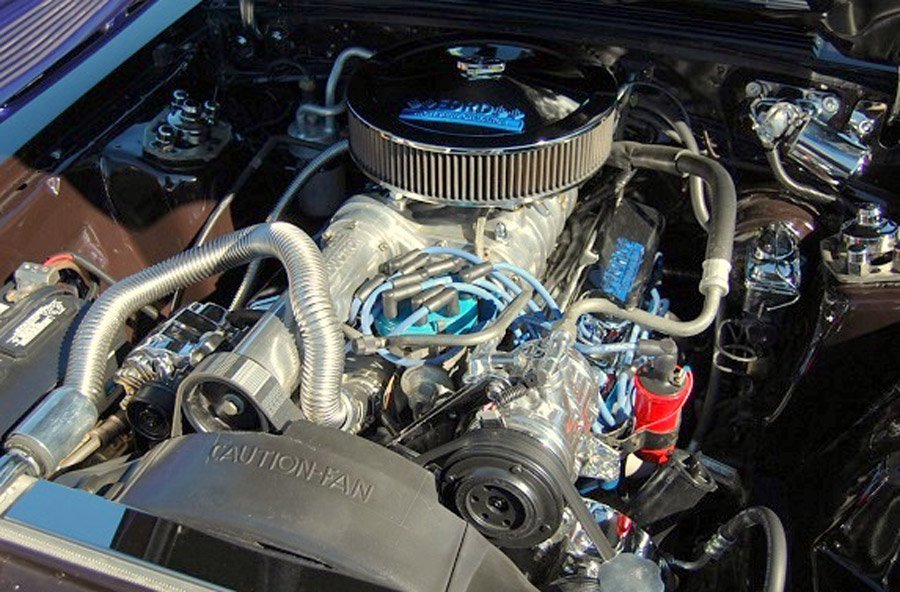 Interior was gutted. Put in new black carpet, Racing seats, Recovered rear seats. Installed new headliner, Installed a pioneer DVD/CD radio. Added new 5.0 floor mats and rear hatch carpet along with the 5.0 door sills and brake and clutch pedal pads.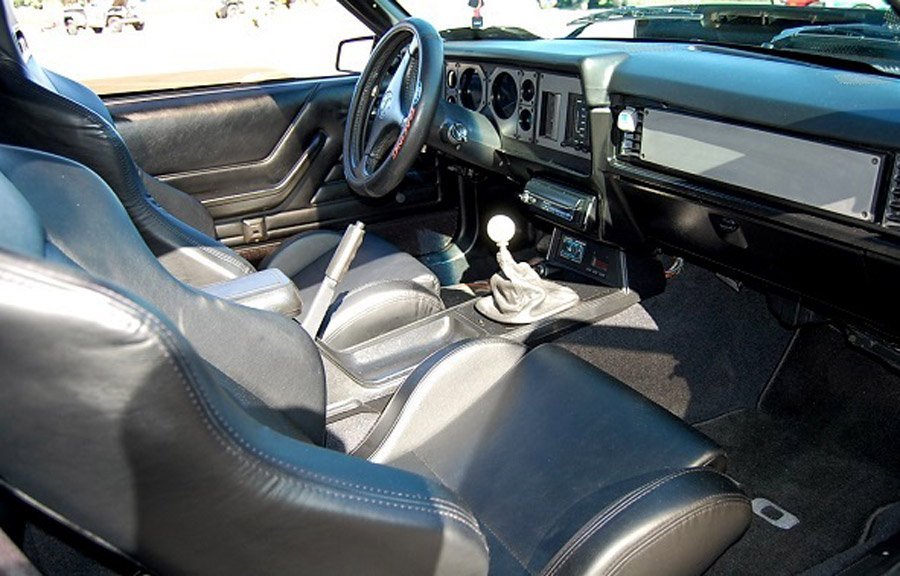 Robert has been told by many people at car shows that this was the nicest fox body mustang they have seen, and this is easy to believe – I'm sure the pictures do not do this fox justice! Thanks for sharing this sweet foxbody!