You know, it's easy to appreciate a clean fox body or a fully restored one. But how often do you get to see a fox body Mustang like an awesome Hotwheels that never got out of its packaging!? This time-machine fox belongs to Tim who had been collecting every piece of 1979 Mustang literature known to mankind being that '79 is his all-time favourite year for all things Ford.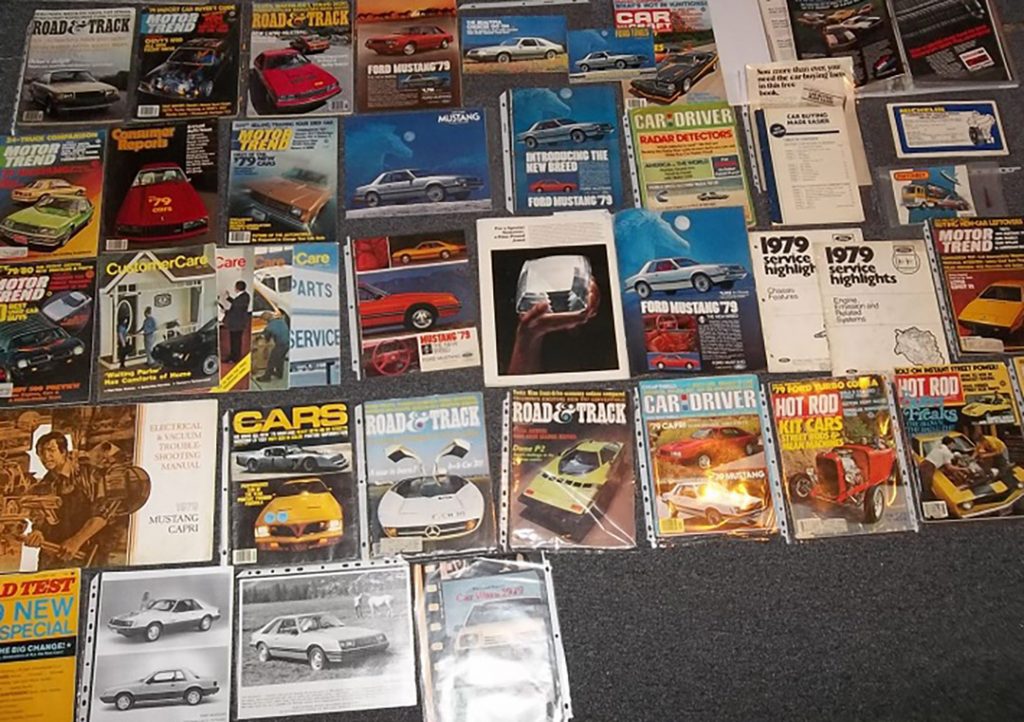 Back in 2006, while randomly browsing autotrader.com, this 1979 silver notchback appeared. The story is, Ford, in 1978 had used a silver 4 or 6 cylinder notch with red interior and sun roof to promote the new 1979 Mustang model. What are the odds of finding that exact car, down to the factory sun roof? Tim immediately called the dealership with credit card in hand to reserve this original 34,000 mile fox body!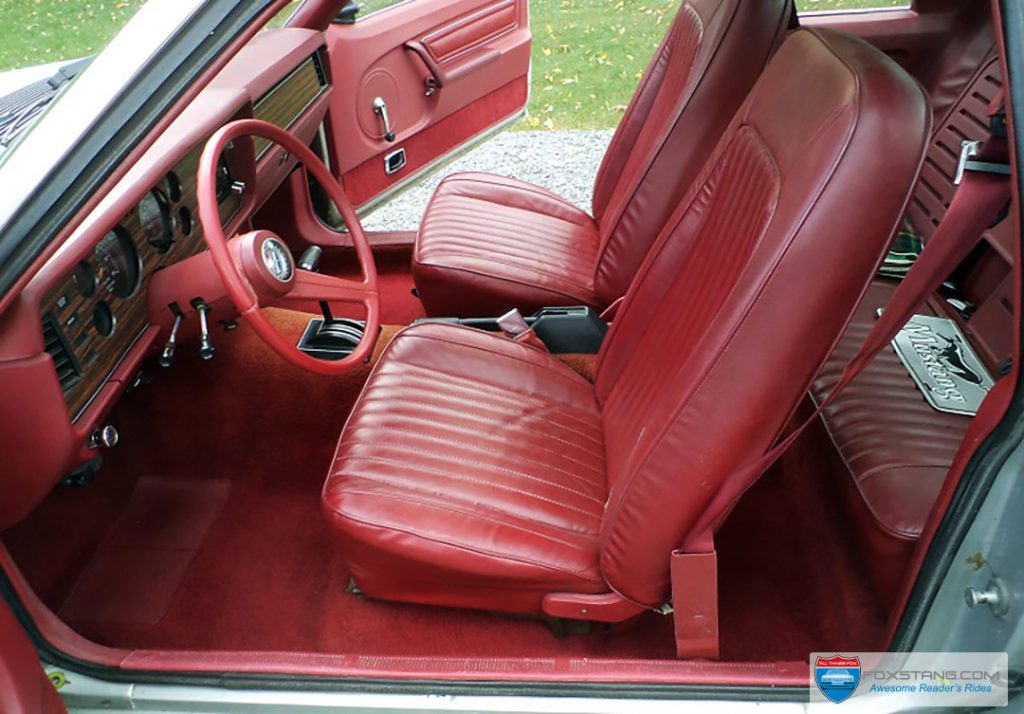 The car also came without a factory right side rear view mirror so Tim added a NOS (new old stock) unit later to keep the car looking symmetrical from the front. The paint is about 95% original and he drives it about 100 miles yearly.
This is a fine example of a 1979 fox body Mustang that survived extremely well. Thank you Tim for sharing this awesome fox body!